SEO Case Study – Digitalm.sg
Date Updated by 30 Dec 2019
Traffic is increased perfectly as what we expected.
SEO Case Study 1
This project is from 2015, the ranking is keeping increasing every year. The most competitive keywords are no.1 from that industry.
SEO Case Study 2
This project is from 2016, we have ranked the most competitive keyword to 1st page, at the 2nd year, that keyword reached to the no.1 from Google and the traffic increased to 2000/month.
Top3 ranking: 30 keywords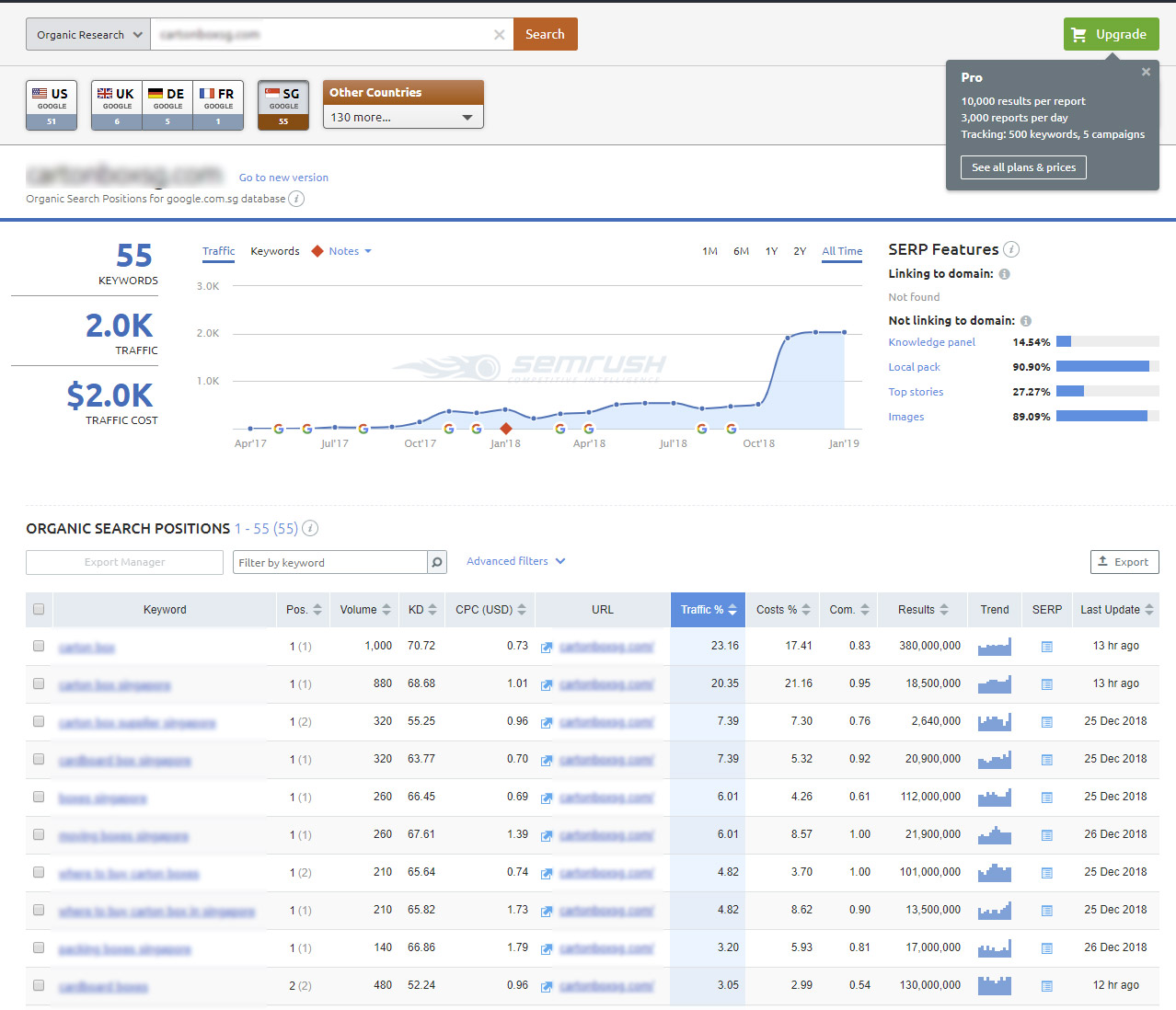 SEO Case Study 3
This project is from Oct 2018, we helped this customer rank a newly launched website and the most competitive keywords to top 3 within 3 months.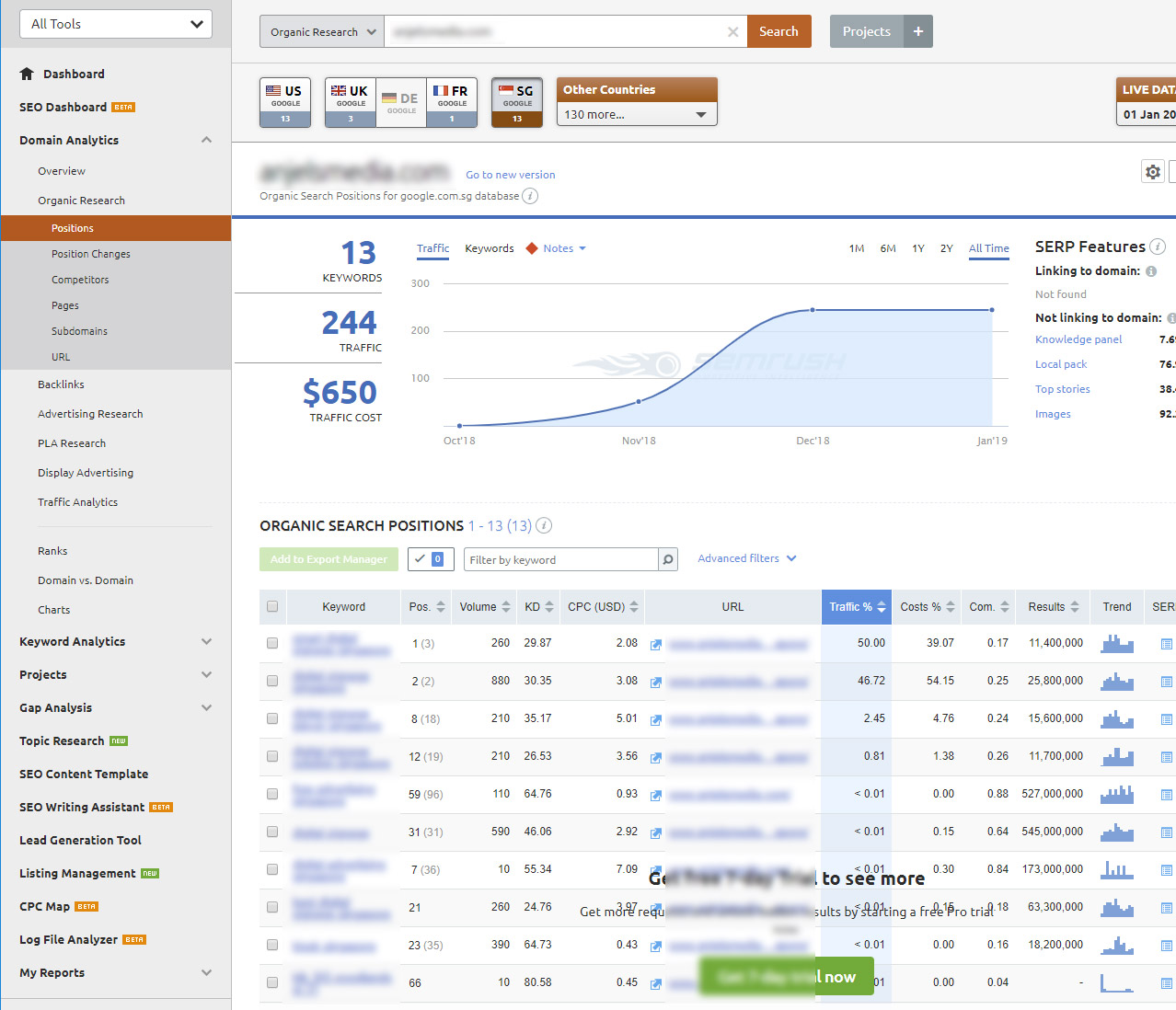 Are you ready to increase your sales? Let's talk now!