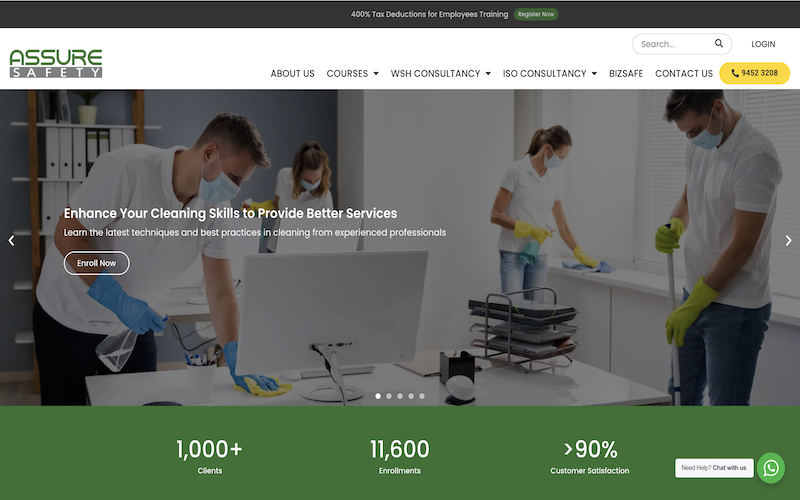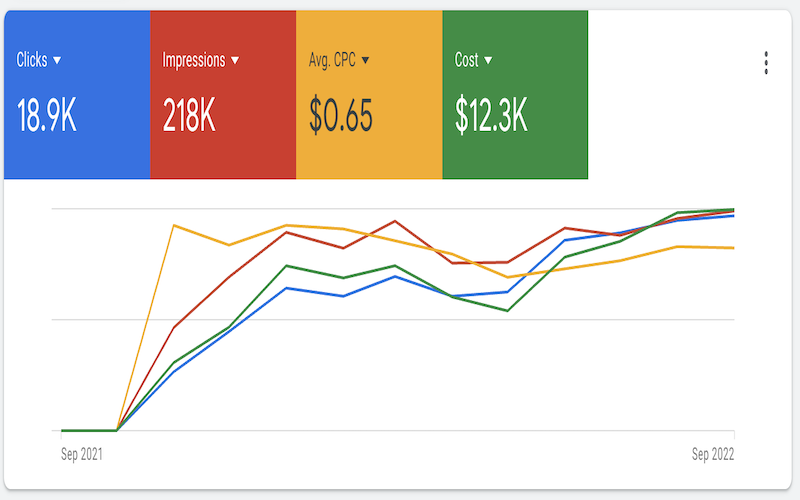 Case Study: Digital M's Strategic SEO and SEM Campaign for Assure Safety
Introduction
Assure Safety is a leading safety equipment and apparel company specializing in providing high-quality, compliant products to various industries. Despite offering exceptional products, Assure Safety faced challenges in gaining online visibility and attracting potential customers. To overcome these challenges, they partnered with Digital M, a prominent digital marketing company renowned for its expertise in SEO and SEM.
Client Background – Assure Safety:
A well-established safety equipment and apparel company.
Known for high-quality, compliant products.
Challenges: Limited online visibility, ineffective website traffic, and difficulties reaching their target audience.
Challenges Faced by Assure Safety:
Low Online Visibility: Assure Safety's website was not ranking well in search engines, making it challenging for potential customers to find them online.
Ineffective Website Traffic: The website was receiving low-quality traffic and not converting visitors into customers effectively.
Reaching the Target Audience: Assure Safety had difficulty reaching its specific target audience within its niche.
Digital M's Solutions:
SEO (Search Engine Optimization):
Digital M conducted an in-depth SEO audit of Assure Safety's website to identify areas for improvement.
Extensive keyword research was performed to uncover high-value, relevant keywords in the safety equipment industry.
On-page optimization included optimizing meta tags, improving website content, and enhancing site architecture.
Off-page optimization strategies, such as building high-quality backlinks, were implemented to enhance the website's authority and relevance in search engines.
SEM (Search Engine Marketing):
Digital M created and managed pay-per-click (PPC) advertising campaigns on platforms like Google Ads.
The PPC campaigns were designed to target specific keywords and demographics, ensuring Assure Safety's products were visible to their target audience.
Regular ad testing, optimization, and budget management were performed to maximize ROI.
Results:
SEO: Assure Safety's website began ranking prominently for a range of relevant keywords, leading to increased organic traffic. This not only improved the website's visibility but also expanded its reach within the safety equipment market.
SEM: The well-executed PPC campaigns led to a significant boost in website traffic, and Assure Safety reported an increase in inquiries and online sales. The campaigns were optimized to ensure efficient use of the budget.
Conclusion:
Digital M's strategic SEO and SEM campaigns proved instrumental in overcoming Assure Safety's online visibility and customer engagement challenges. With improved search engine rankings and well-managed PPC advertising, Assure Safety not only increased its online presence but also generated more leads and sales.
This case study highlights the critical role that SEO and SEM play in enhancing a company's digital presence and driving revenue growth. Digital M's expertise in these areas made a substantial impact on Assure Safety's online success.
Looking for a digital marketing agency to manage your online presence? Look no further; contact Digital M today.