Digital Marketing

Services?
You've come to the right place.
Before you dive into your search for a Digital Marketing Agency, there are a multitude of factors to consider before embarking on your new journey.
With over a decade of experience in digital marketing, we've garnered a diverse range of data-driven insights in this field. We've seen the peaks and pitfalls that some companies experience. Some companies achieve remarkable success through meticulously executed digital marketing strategies, and others spend valuable time and resources without yielding substantial results. We're here to ensure you don't experience the latter.
Above all, there's a critical point that deserves emphasis: many business owners are unaware that they might be squandering their valuable resources if they lack adequate preparation.
If you've found yourself on this page prior to embarking on your own journey, lucky you!
Ready, Set, Grow your business
We're here to help build a sturdy foundation for your business that will enable you to execute your marketing endeavors successfully.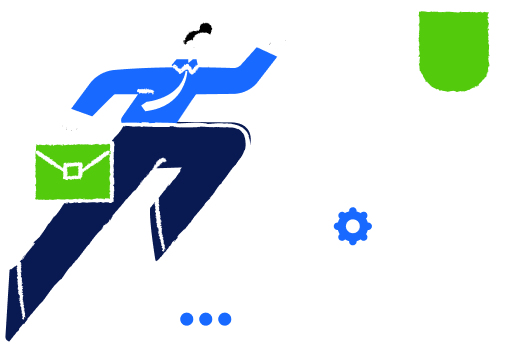 What you need to prepare for a
Digital Marketing Campaign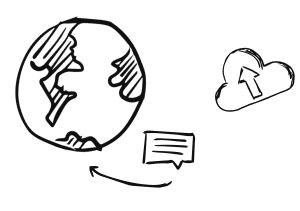 SEO
Make sure you've got your website on point. A lot of folks aren't aware that the caliber of your website directly impacts your SEO ranking. Even if you've got the finest SEO wizardry in play, without a solid website, it's like trying to catch a taxi in the rain – nothing's gonna happen.
Here's the lowdown on what your website needs:
Platform: Constructed on WordPress.
Page Count: Minimum of 10 pages.
Page Focus: Each page hones in on just one service or product.
Content Depth: Each page dishes out a hearty 1000 words at least.
Originality Rule: Zero copy-pasting from other sites. Keep it real.
Design Game: Take your web design seriously. It's no trivial matter.
Remember this: without a bang-on website, all the SEO efforts are like chasing rainbows. Your ranking won't budge an inch.

Social Media Advertising
In addition to crafting a top-notch landing page, it's imperative to bolster your social media presence.
Here's the scoop on what your social media game should look like:
Post Count: Start with a solid 10 posts minimum.
Content Blend: Infuse your posts with a mix of your company's ethos and product line.
Visual Variety: Combine eye-catching graphics and engaging videos.
Trust Factor: Cultivate a sense of authenticity and reliability.
Testimonial Power: Customer testimonials wield significant influence – don't underestimate them.
Remember, it's not just about the landing page – your social media presence can truly make or break your digital image. So, get cracking on those posts!

Xiao Hong Shu Advertising
Setting XHS apart from the usual social media platforms, redirecting traffic elsewhere isn't in the cards. It's all about nurturing your XHS presence genuinely and delivering stellar services.
Here's the playbook for XHS success:
Authentic Content: Keep it natural, not promotional.
KOC over M-KOL: Opt for small KOCs (Key Opinion Consumers) instead of the big fish.
Online Rep Reigns: In this tight-knit Chinese community, online rep reigns supreme.
Remember, XHS marches to its own drumbeat – it's about nurturing, not redirecting. Ace those points and you're on the right track.

Google Ads (PPC)
Ensuring your landing page is spot-on is paramount – no one wants to watch their cash swirl down the drain after ad clicks.
Here's the playbook for nailing your landing page:
Benefit-Centric Headline: Craft a headline that screams "benefits."
Illustrative Image: Choose an image that paints the offer's picture.
Compelling Copy: Words that resonate and engage – that's the goal.
Lead Form Upfront: Keep the lead form above the fold.
Striking Call-to-Action: Make your CTA unmissable.
Relevant Giveaway: Offer something that ties to your pitch.
Minimal Info Gathering: Only ask for what's essential.
Navigation Begone: Navigation is a no-go – keep folks focused.
Responsive Design: Ensure your page shines across devices.
Search Optimized: Don't forget to charm the search engines.
Thank You Page Magic: A heartfelt thank you page seals the deal.
With these moves, your landing page will be primed for success – no wasted moolah here!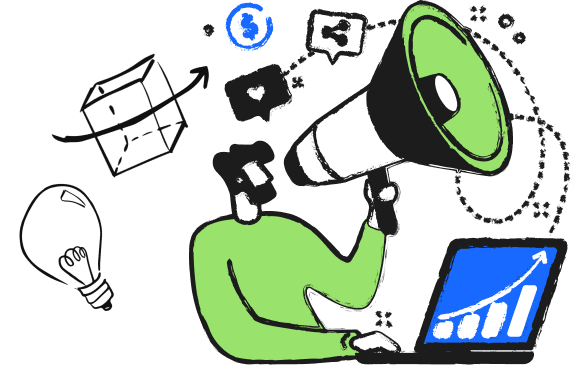 Don't forget your

"Branding"


at the same time
Brand and marketing are inherently interconnected. By paying attention to branding while conducting your marketing efforts, you can significantly enhance the effectiveness of your campaign. The synergy between these two elements leads to a campaign that is doubly impactful.
How to Choose the platform?
Different platform can fulfil different the purpose.

If you are from B2B industry: 
You could consider

If you are from B2C industry: FnB, Beauty, Renovation…
You could consider

If you are from recruitment agency,
You could consider
Social Media: LinkedIn, Xiao Hong Shu, Facebook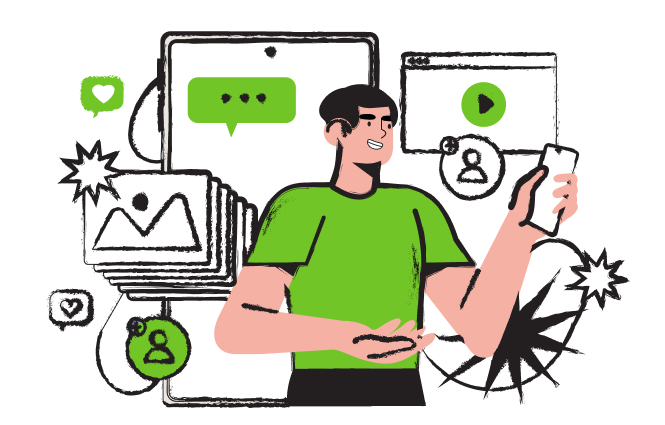 Ready to Amplify Your Success?
Let's Ignite Your Campaign Together!