Use Social Media to
Its Fullest to Engage and Grow.
Social media is a powerful platform to let your brand shine. It's where you can share your brand story, the company's offerings and also what your customers have to say about you. Social media is now the second biggest source for online product research.
Leverage this and make your online presence more relevant. Be proactive to meet your customers' interest by hyper-targeting ideal candidates based on their demographics. And also, communicate faster and more often to increase your conversions. SMM is cost-effective, but only if you have the right SMM agency to manage it.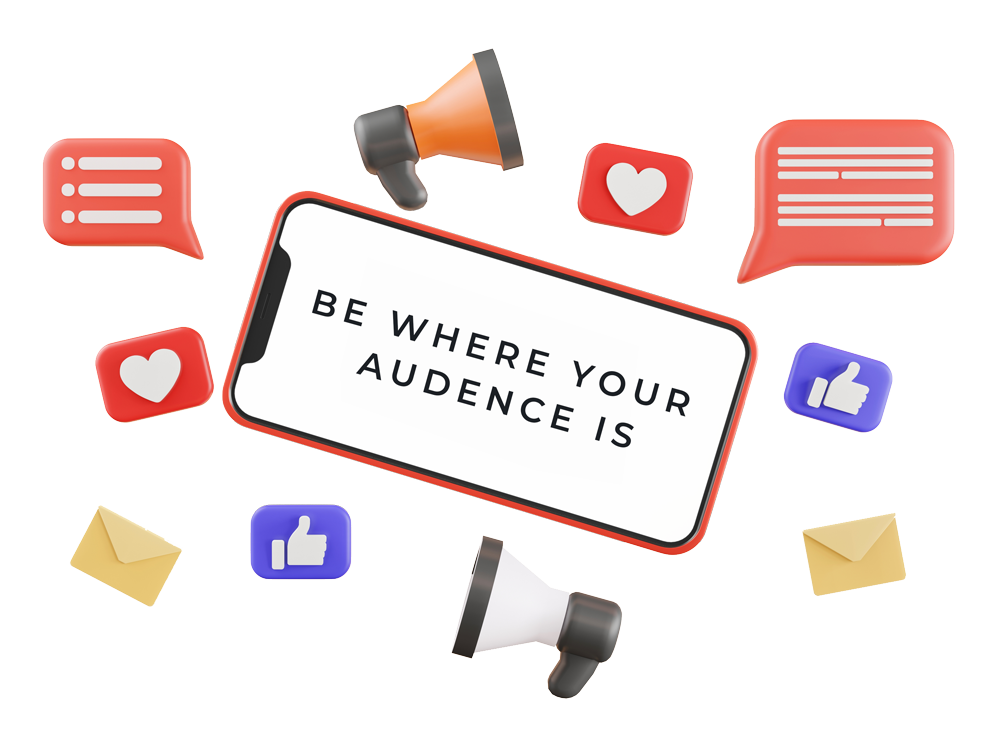 In Singapore, 84.4% of the population is active on social media platforms.
Join the Social Commerce Bandwagon.
Change the way you sell, use social commerce (e-Commerce on social media). With almost everyone being on social media, it's not uncommon for brands to have more visits on their social media page than their website.
Integrate your product and services catalogue with your social media accounts to benefit from social commerce. Make the buying decision easier by providing everything there and then. Target your audience by advertising on these channels and redirecting them to your site. Let team Digital M manage your digital marketing strategy to boost your ROI.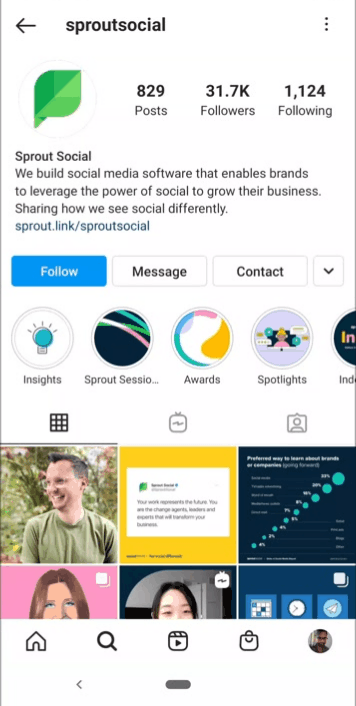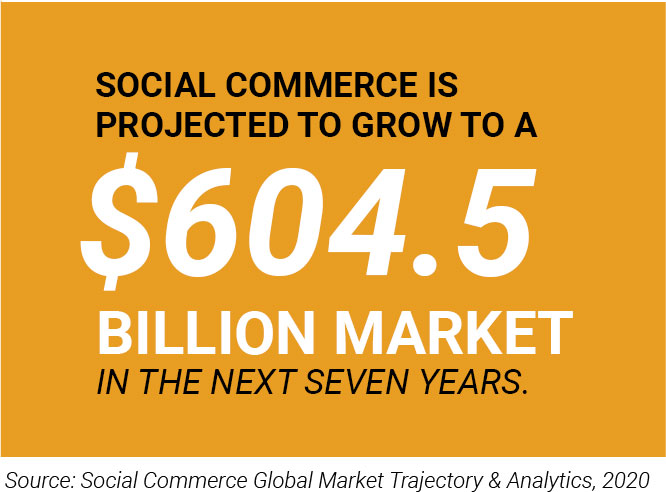 Social commerce is already an $89.4 billion market and is going to get bigger and better by the day. It's projected to grow to $604.5 billion in the next seven years. Singapore has one of the highest rates of social media users – seven in every ten people. Several businesses are already taking advantage of this selling model and witnessing growth through these channels.
Remember, a social media channel would reward you for attracting more visitors to their platform. If your content is on point and your consumers can complete the transactions within, they will keep returning. So join the party and catch the right audience's attention at the right time and place.
Social Strategies That Never Fail to Drive Results.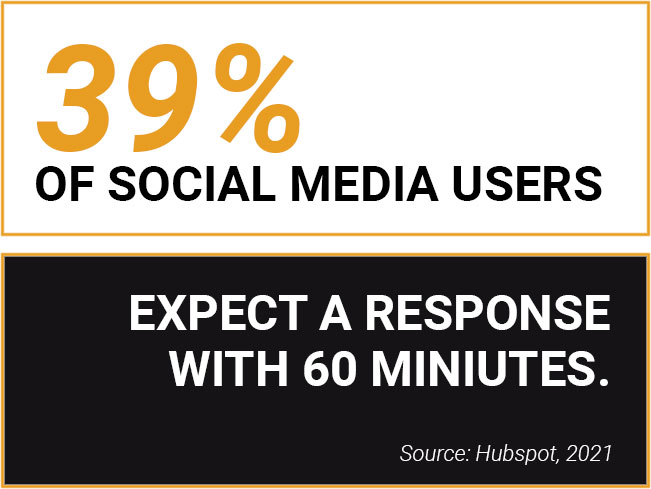 Build Relations With Your Target Audience.
Communication is very important in building a trustworthy relationship with your customers. Let your social media accounts take care of that. Sometimes lending your ears to your customers is all it takes to change their perspective about the brand. And with the messengers available on these platforms, you can easily do that. The two-way one-on-one communication can aid the consumers' research about their next buy.
But we understand you can't reply to every single message you receive, so instead, you can depend on Chatbots to handle the FAQs. While human touch is better, bots are a great way to respond within minutes and offer a solution. It's also a perfect mechanism to gather your users' feedback and implement them in your next marketing campaign.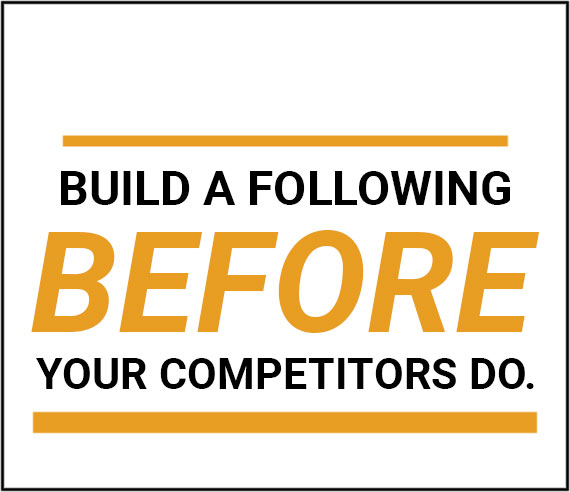 Don't Be Afraid to Be A Trendsetter.
Trends keep changing with time. Be a leader in adopting new social media marketing approaches and not a follower. Get the first-mover advantage by testing and trying emerging platforms to increase your reach and tap into markets that your competitors are yet to discover.
With Digital M by your side, you don't have to worry. We would capitalise on every opportunity to give as much visibility to your brand as possible. We will leave no stone unturned to achieve your end goals.
Be Responsive to the Community, or You Will Lose Them.
Apart from just sharing your brand details, interacting with your customers on social media platforms can improve your brand value and loyalty. Be active and make it a point to address the queries within 60 minutes. Community management is all about being receptive and forming relationships with potential customers.
Social media marketing (SMM) is a business's tool to market their products and service through different social media platforms and social networks. It gives companies an array of opportunities to interact and engage with their existing as well as potential customers. 
For an SMM strategy to work, companies first need to determine their end objective, the type of content they want to share, and the posts' format and frequency. They then need to monitor the comments and what people are saying about them. Furthermore, analyse reports from each platform to understand how far have you been in achieving your goals. Lastly, amend your strategy if needed based on your findings. You can also purchase ads on social media to promote your brand further. 
Sounds like too much work? Engage Digital M to manage your social media marketing and just sit back and reap the benefits.
There are a number of social media platforms available today. In Singapore, the most popular ones include WhatsApp, Facebook, YouTube, LinkedIn, Instagram, Twitter, TikTok, WeChat and Telegram. You should have your presence on a few or all of them based on your target audience's presence. Follow your potential clients to give them an opportunity to know your brand better. 
Social media marketing is your chance to showcase your brand story, philosophy, and values along with your business offerings. Use creative and innovative means to share your message and attract attention. But do ensure your messaging is consistent across all the platforms. It should also be in accordance with your SEO strategy as well as overall digital marketing elements.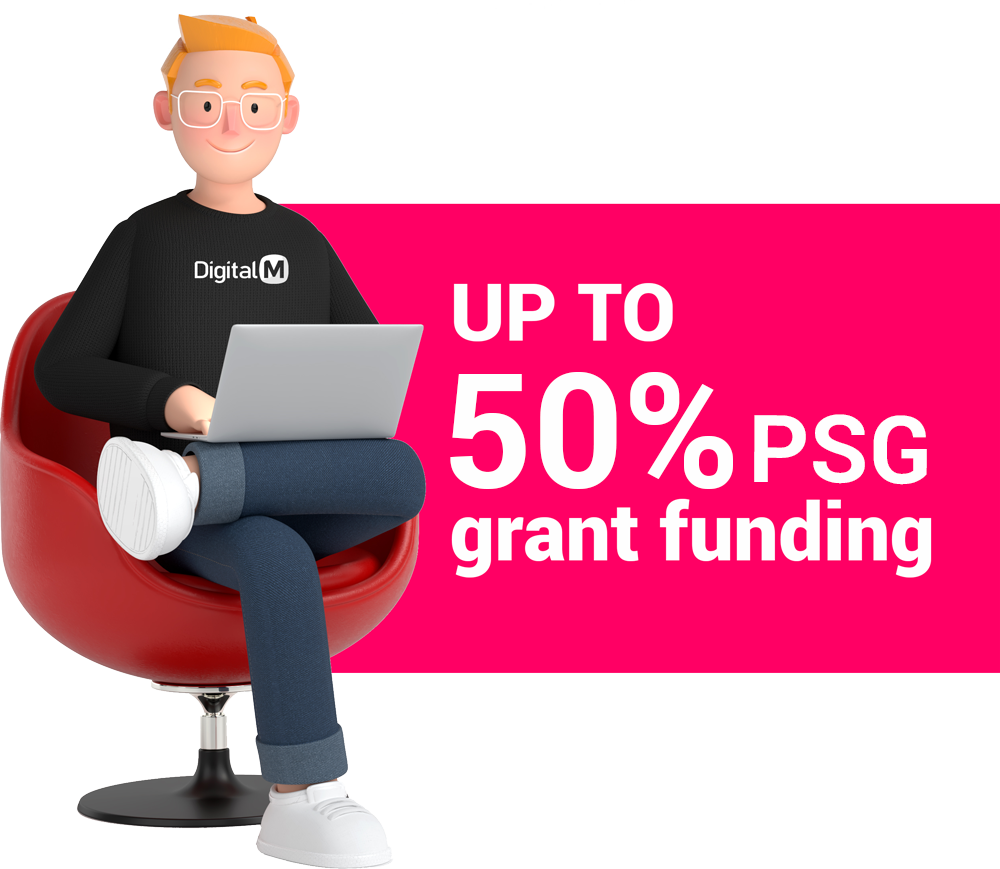 Choose the Right Partner for your BUSINESS
Our team is committed to look at your needs to create an effective digital presence for your business and achieve measurable impact. Contact us for a non-obligatory consultation with our team of certified professionals with extensive experience in project delivery and digital marketing today.