Expert
Google My Business SEO

Services

In Singapore
Google; the search engine that's used by everyone almost daily. As per reports, around 4.3 million people in the world use Google daily. And thanks to Google as a platform, it has made the platform worthy and friendly for businesses across the world. Be it an SME or larger enterprises and even global enterprises; Google has proven itself beneficial to the entities. Google has solutions that help in the brand positioning, brand awareness, brand evaluation, marketing automation and generating more business by attracting leads.
One such service that helps SMEs and other enterprises is the Google My Business service. Google My Business SEO service has been proving itself as a hit in the SEO industry trends for quite some time now as it has proven itself as a boon to small scale businesses in generating authority as well as authenticity.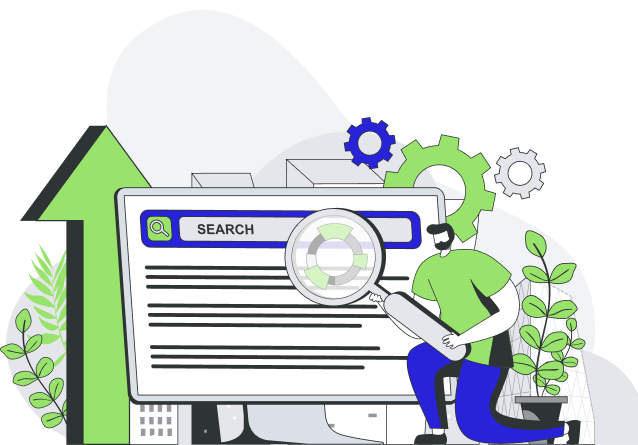 At Digital M, we have a Google My Business SEO service team who are experts in writing new listing posts, building citations, adding FAQs, and optimising your profile images on a monthly basis.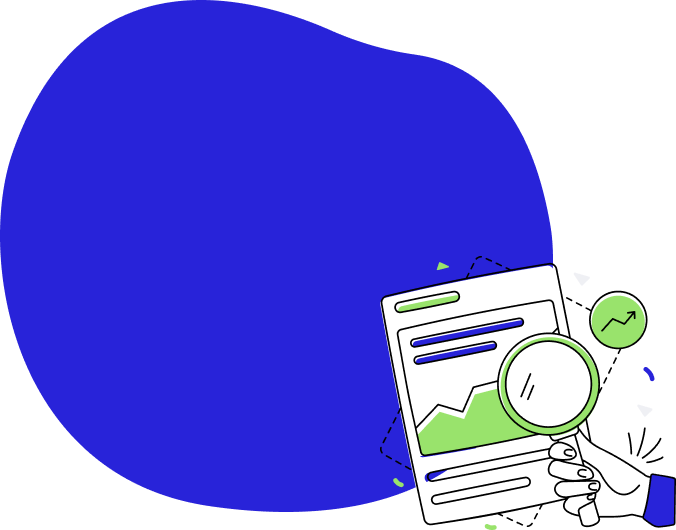 Google My Business

management service for
local SEO
Google My Business SEO service helps in driving more web traffic from mobile, Google Maps and local searches for your business by increasing your search visibility and boosting awareness for businesses that are made keeping the local audiences in the target. We help your business by:
Getting found and dominate search engine results in your local region
Getting more visitors to your business website and/or store
Getting more calls/leads and generating new business from your web profile
The following problem may affect your Google Business listing and affect your leads generation process: Is your
Google My Business

page…

Not appearing in the top 3 map results?

 Has a Low profile engagement?

Facing Duplicate profile issues?

Has a lack of
content?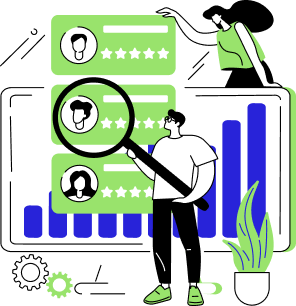 Head of Marketing Services
"Google My Business SEO service can help your business stand out from the crowd and increase visibility on the world's most popular search engine.
Around 50% online searches have local solutions in mind, and 65% of the search engine solution seekers use Google My Business to locate contact and other details for a local and nearby business. It becomes crucial for any business to show up in Google Maps to boost sales.
Our team of Google My Business SEO experts are here to help you set up your Google My Business page and get your business optimised for enhanced visibility!"
Our Google My Business SEO Plans
Flexible pricing for businesses that suits every budget and ranging to all business sizes.
All Plans Include:

Setup
Local SEO Audit
Local Keyword Research
GMB Listing Setup & Optimization
GMB Call Tracker

Ongoing Regular Management
Monthly reporting
Keyword Optimization
Citation Building
GMB Post (80-100 words)
GMB FAQ Creation
Image Optimization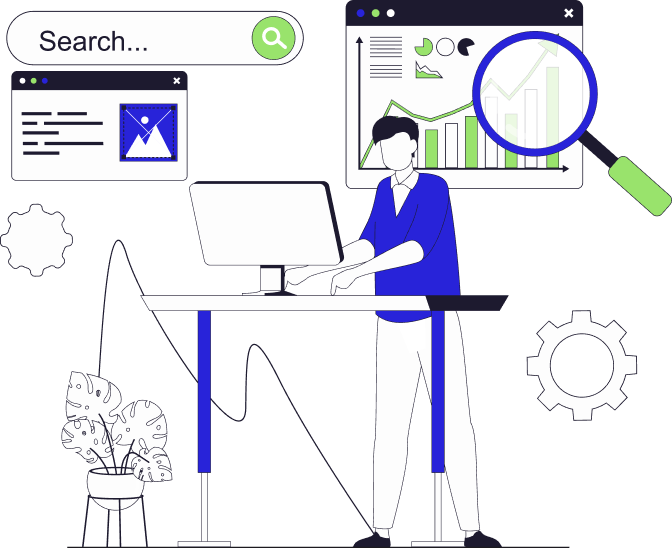 Getting started is just a call away
Starting your Google My Business page is technical but not tricky in nature. You can start by calling our team to get expert advice on how you can generate more leads through Google and consultation on budget needs to get started on Google Business Page to grow your business.
Respecting your personal privacy, we support a cookies system that keeps your data safe
During the process of setting up My Google Business page for your business, we use cookies that help in providing a proactive support experience, enhancing site navigation, analysing site usage, and assisting in our marketing efforts to give best solutions for your business. In certain countries, by continuing to use this website and navigating to a different page, you agree that you have read and consented to the use of cookies. Click here to read about how we may use your personal data.
How Digital M helps you in your business through Google My Business SEO service?

Enhanced Growth
Prospects
Suggested keywords list to target and analysing their ability to generate leads and revenue for your business
An easy problem fixing solution plan
5 quick DIY solutions that you can implement on your own in order to get your Google Ads campaign setup or back on track, if need be.

A detailed and solution oriented action plan 
Recommended Google Ads campaign plan and ongoing management service that is detailed in nature and is framed keeping your business problem in mind. 
Knowing if
Google My Business

page SEO service is right fit for your business is easy. Here's a quick analyser.

Digital M's My Business page
SEO service is a great fit if...
You're ready and want to be engaged during the setup process
You're keen to follow the process and have the patience to play the long game
You're aware and have a general idea about Google Maps, its usage and benefits in the current SEO trends

Digital M's My Business page
SEO service is not a great fit if..
You do not want to get involved, are hands off and are expecting Pronto to handle everything for your business SEO
You do not have patience and have a short-term approach that expects quick results
You're unwilling or too disengaged to ask your clients to leave a review on your Google Business profile
Attract more leads by reaching local searchers
and turning them into customers
Digital M helps in keeping your Google My Business listing active at all times

OPTIMISE
We help in optimising your listing to make it more visible and reach your local audience effectively.

engage
Our team of expert content creators helps in posting new content that engages potential customers and drives traffic to your business website.

backlinks
Our team of backlink experts helps in building high-quality links relevant to your industry and content

track
Digital M provides monthly reports on the progress of your Google business profile and website authority status
A fully managed Google My Business
SEO service

Competitor & Keyword Analysis
The process starts with identifying local online competitors followed by analysing their Google My Business listings and their performance to determine their current ranking. The next step is keyword auditing in order to check if they overlap with your business' target audience and compare them against others in similar verticals.

Google My Business Listing Audit
Digital M helps by diagnosing the status of your Google My Business listing through a 19-step audit process. This process helps us in making informed decisions about your campaign strategy and execution.

Campaign
Execution
Our Google My Business SEO process involves building monthly local citations and providing high-quality contextual links for your business. Our team of SEO specific expert content creators create quality content that's relevant to your industry followed by posting that content on your behalf to amplify your local presence.

Monthly
Reporting
We, at Digital M, value our customers' trust in us. Hence we prepare monthly reports on your Google My Business profile and its progress and share it with our customers regularly to keep them informed.
Optimisation your
Google My Business

profile for generating more leads locally
For businesses that have a physical location, setting up a Google My Business profile is an absolute must. It not only helps the businesses in providing them a chance to maintain a rank in local search results but also helps in promoting the businesses to the right set of audiences.
For businesses like landscaping, plumbing, restaurants, gyms, or music schools, that are mostly service based and come under the SME category, maintaining a high Google My Business ranking can make a huge difference in their growth. As per a study performed by Google, 50% of consumers who conducted a local search on their smartphone and 34% who searched on a computer or tablet visited a store within a day.
Additionally, businesses that function in larger regions or in competitive metro areas and have multiple branches will also benefit from optimising their Google My Business SEO as rankings for these businesses work differently and in such cases ranking for a second location can be much harder than the first one.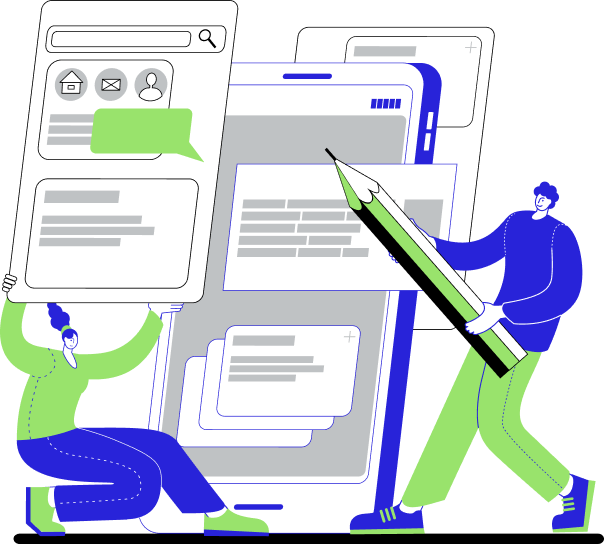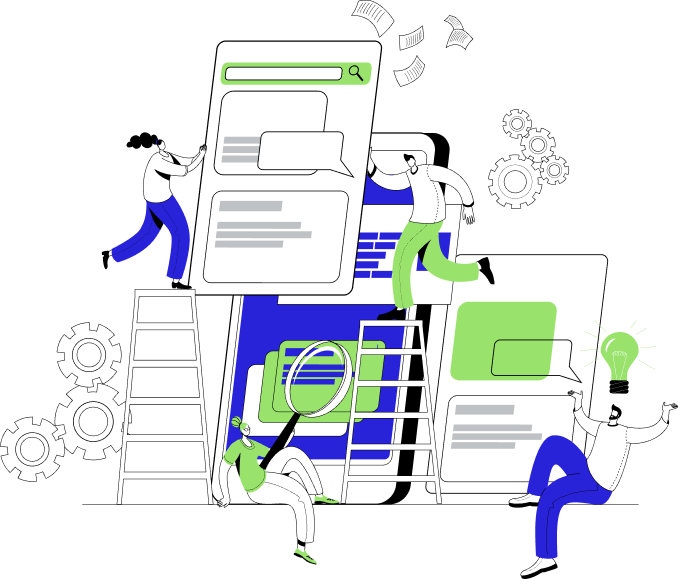 Why is it important to optimise your
Google My Business

listing?
Technology is getting advanced with each passing moment and Google's search algorithm is getting incredibly smarter at detecting when a user is looking for local and within a geography information. It will directly showcase the top three listings on Google Maps above the first organic results.
This set of local results and maps is called "The Google Map Pack" and, if you're a local business owner that seeks local audiences and customers, this is exactly where you need to be.
Searches that include keywords like "local gym," "IT support near me," or "plumbers in Fort Worth" will display Google Ads, Google Maps, followed by a total of eight Organic Results to users.
While Google Ads is an expensive affair with one click on Google Ads potentially costing upwards of $20, getting the most out of your Google My Business profile is essential and a cost-effective way to maximise your business' visibility. 
Accelerate
Your Maps Ranking Ascent

by adding Links
Not only helping your business in gaining more visibility, Google My Business SEO service also helps in gaining authenticity for your business. It's no secret that Google prefers brands over anonymous businesses, and so it makes sense that brand and authority-building campaigns become key to your local SEO success. The team of experts at Digital M helps in gaining authority and authenticity to your business through Google My Business SEO service.
Local SEO link building, paired with our monthly Google My Business maintenance service, lays the foundations for establishing a strong local presence along with strengthening your brand's authority and authenticity in the local region of your business.

Every month, our local SEO experts will manually create high-quality and highly relevant contextual links aimed at building your brand authority and establishing keyword relevance between your website and your Google My Business listing.

Google My Business SEO is not a new concept and has been prevailing as a trend in the SEO industry for a few years now. There is an abundance of services available that promise to rank your Google My Business listing in the map pack, but the integration of a targeted link-building campaign with a well-optimised listing is also an important aspect when it comes to maximising your business' local visibility. We, at Digital M, provide optimised services that include a combination of services to create a campaign that suits your business well to bring out optimal results.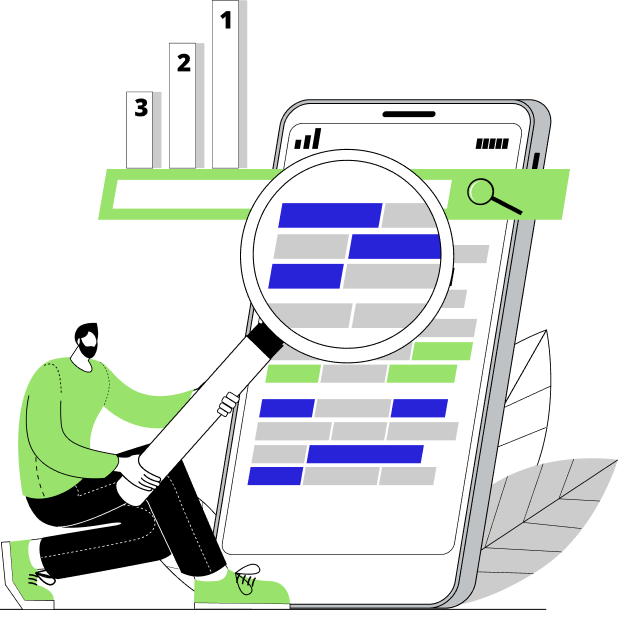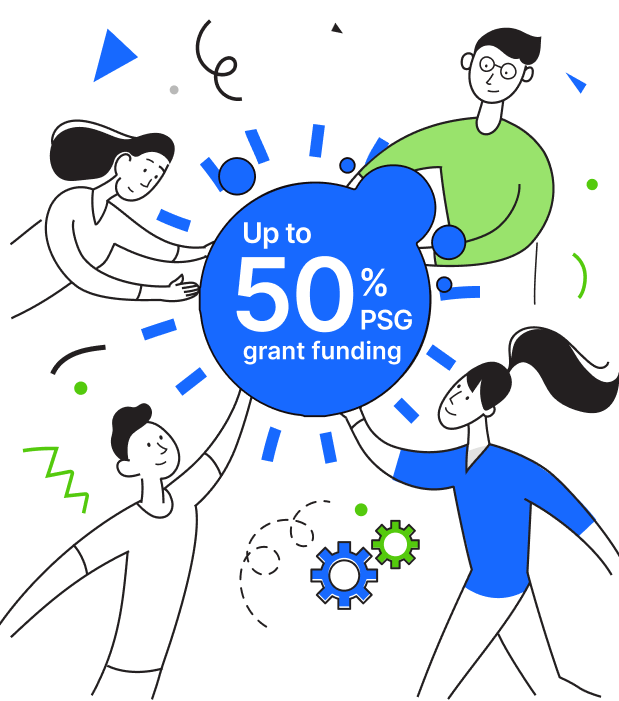 Choose the Right Partner

for your BUSINESS
Our team is committed to look at your needs to create an effective digital presence for your business and achieve measurable impact. Contact us for a non-obligatory consultation with our team of certified professionals with extensive experience in project delivery and digital marketing today.