Singapore's Top Rated SEO Agency
Fully bi-lingual SEO experts, fluent in English & Chinese

Our consultants only use "white hat" and Google friendly methods

Dozens of Singapore companies trust us with their websites
If you are reading this, chances are that you were looking for SEO services in Singapore, and came across this page. It is not by random chance. What you are witnessing is our demonstration of Search Engine Optimisation. 'SEO Singapore' is a competitive term that every SEO agency in Singapore is competing for, so the fact that we can win you on our page, just imagine the potential we can do for your website. Imagine outranking all your competitors and dominating the number one ranking spot on Google, and to have your phone ringing non-stop with inquiries on your service. Your business will be a non-stop revenue-generating machine from this automated lead system. We pride ourselves as one of the best Singapore SEO firms around, so allow us to achieve your SEO success as we had with our countless other clients.
100+
Keywords on
1st Page
within 3 months
Hi, Do you know that we build digitalm.sg website since 1st Jan 2019. In just 3 months, we manage to rank this website on Google 1st page on more than 100 keywords such as: Top SEO Singapore, SEO Expert Singapore, Top SEO Company, Top SEO agency, SEO packages….. Our website traffic has increased by more than 100%. We can do the same for you. Learn more from our own in-depth case study.
We Don't Talk Theory
We Have Proven Results
Let Us Help You Dominate Your Market
Want to achieve
good SEO results
as our other clients?
Kick Start

Your Business in 2019
Do You Want To Wake Up to New Inquiries Every Morning?
Do You Want A SEO Service That Actually Works?
Do You Want A SEO Service With A Guaranteed End Date?
Do You Want To Work With An SEO Expert Who Delivers More Than Results?
4 Steps To Serve You Better
Step 1: On-Site Optimization – Keyword Research & Mapping
Keyword Research:
The purpose of keyword research is to brainstorm as many words as we can that relate most to your company's brand. We will conduct by going through all the possible keywords and identifying 30-50 keywords that will most increase your website traffic.
Competitor Research:
Our job is to help you outrank your competitors. We will analyze the keywords your competitors are using and identify the ones that you can use to compete.
Keyword Mapping:
We will identify aspects of your website that require optimization and draft the mapping of the keywords into your website's pages for your approval. Upon approval, we will execute the mapping.
Keyword Selection for Landing Pages:
From landing pages to blog articles, we will select the best keywords favoured by search engines. We will also use analytical tools regularly to track your website performance, comparing it with the rest of the internet.
Note: The whole process from keyword research to mapping will take around 2 weeks depending on the complexity and size of the website. A detailed benchmark report will be provided.
Step 2: On-Site Optimization – Technical Audit & Implementation
Technical Audit:
After the completion of keyword mapping, we will proceed with the technical auditing of your website to ensure that all nuts and bolts aspects are functioning and up to standard. The aspects checked will include (but not limited to) meta information, brand visibility, site speed, website security, technical problems, non-existent pages and gaps in content. We can audit up to 30 pages in this stage.
Technical Implementation:
Next, we will focus on the technical optimization of the website to modify it to most comply with the current search engine algorithm. We will also enhance its capacity to prep it in handling the soon increased traffic.
Note: This process of technical auditing and implementation will take around 2 weeks depending on the complexity and size of website. A detailed benchmark report will be provided.
Step 3: Off-Site Optimization – Link Building
With the preliminary steps of on-site optimization complete, we will begin building content and acquire links by featuring your brand on high authority websites and blogs. This process include:
Site's Popularity:
Increasing the authority and popularity of your website.
Content Creation:
We will create fresh content on your website every month to maintain your brand's relevancy and ranking.
Get Featured:
We will feature your brand on high-quality websites and blogs.
Link Building:
We will cultivate high links from high authority websites to reinforce your brand's expertise.
Note: Google loves websites with high popularity and authority and soon, you will be one of them!
Step 4: Off-Site Optimization – Review & Report
Frequent Strategy Review:
We review the current strategy every week to make sure that it conforms with the newest search engine algorithm.
Monthly Report:
At the end of each month, You will receive a detailed report via email indicating all actions performed and achieved within the period.
Constant Communication:
Your website is our priority and an experienced SEO specialist will be assigned to your case to maintain constant communication and answer every query you have.
Are you ready to be on the
first page
of Google?
Open yourself to new opportunities in digital marketing.
Frequently asked questions
Summary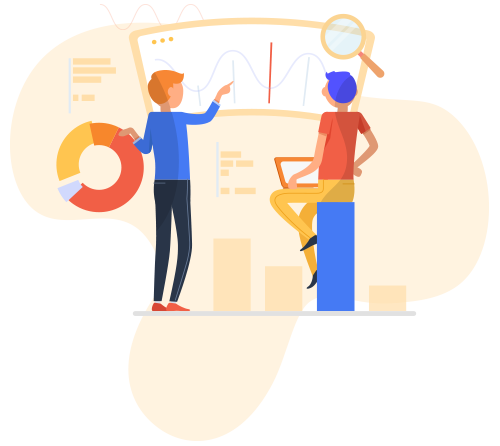 Service Type
SEO, search engine optimization
Provider Name
Digital M Pte Ltd
,
Vision Exchange Building, 2 Venture Drive, #13-06
,
Singapore
,
608526
,
Telephone No.6702 1709
Area
Description
Search Engine Optimization (also known as SEO) is a form of Internet Marketing strategy that can place your website at the top of search engine results (e.g. Google, Yahoo and Bing) for free and unlimited traffic.