Singapore is one of the countries blessed with such people who are key to the success of businesses. This article will discuss 25 of the very top influencers in Singapore, covering models, bloggers, entrepreneurs, artists, etc. why you need influencers in Singapore, and how these people can help your brand or business.
Everywhere we go, we interact with, and get influenced by the things around us in the form of other human beings, institutions, and systems. Who would have known, that there was a lot more to this seemingly basic fact of life?
With technological advancement, came digital marketing. This has now revolutionized the art and science of influencing. The social media makes famous people who either cover many spheres of influence or are fully into a specific sphere, to be able to reach out to thousands of people and influence their attitude towards a brand.
1 Yoyo Cao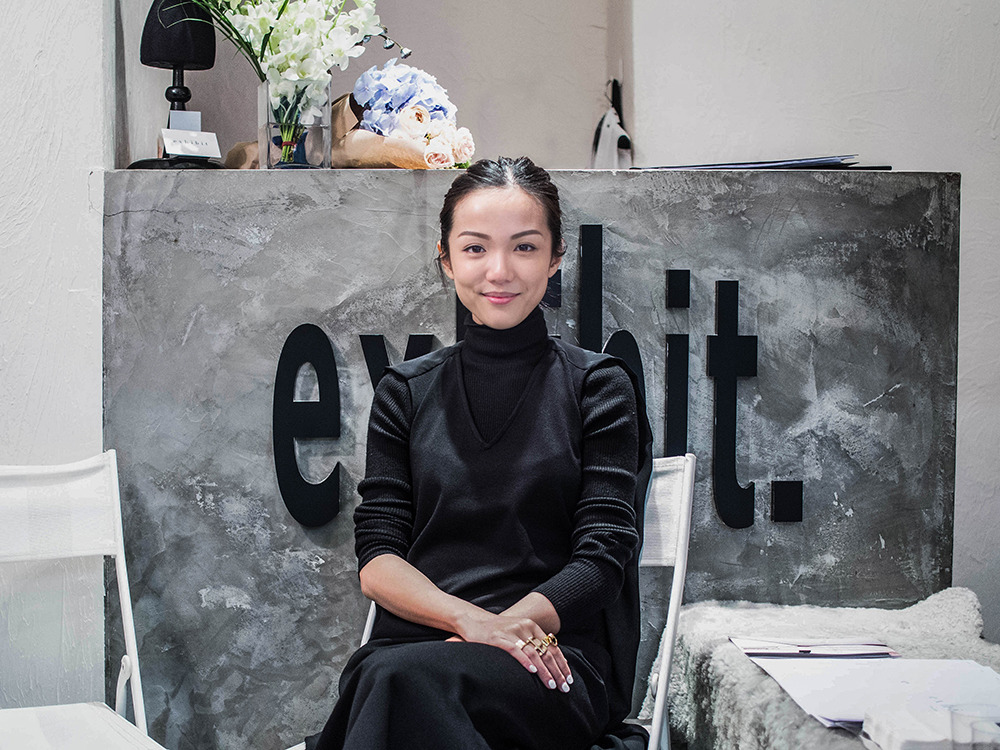 Let us talk about a fashion star, whose name has spread globally. She has been featured in Vogue and Harpers Bazaar publications. The 30-year-old has also twice won the "Golden Peacock" awards by New York Magazine's, The cut. Her fashion sense is unique and tomboyish. This uniqueness is shown by her audacious choice of colors, outfit, and confidence, which has even gotten the attention of some of the biggest brands in the world; Gucci, Fendi, Chanel, just to mention a few. Presently, she is verified and has over 350 thousand followers on Instagram. She has been a source of inspiration to many people as an influencer in Singapore.
Instagram: https://www.instagram.com/yoyokulala/
Followers: 350k
Facebook: https://mobile.facebook.com/yoyokulala/
Website: https://yoyokulala.com/ 
---
2 Wendy Cheng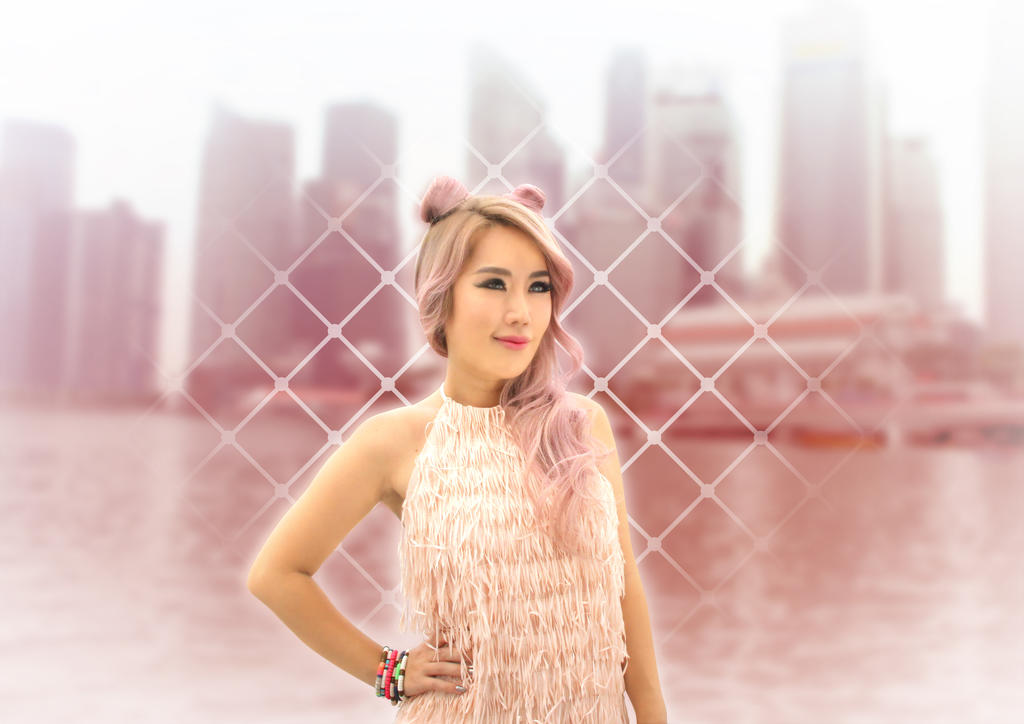 YouTuber, makeup addict, mom, infamously hitting back at haters since 2003. This is exactly how she describes herself on Instagram. You may know her better with her pseudonym, Xiaxue. The 34-year-old Singaporean blogger, photoshopper, and online TV personality has a provocative, yet interesting writing style. Her blog engages not less than 50,000 readers every day. She blogs about life, fashion, and almost anything. She enjoys sponsorship from anything she does, and brands cannot just seem to get enough of her. She has appeared on the cover of 8 Days Magazine. She is not scared of controversy or challenging norms that do not sit well with her.
Twitter: twitter.com/xiaxue
Instagram: Instagram.com/xiaxue
Followers: 609k
Facebook: https://web.facebook.com/Xiaxue.sg/
Website: https://xiaxue.blogspot.com
Niche: Beauty and Parenting
---
3 Brad Lau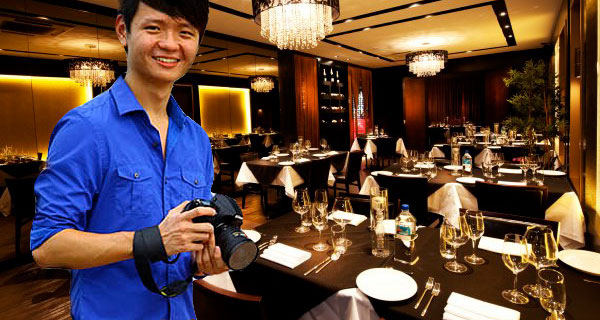 Better known as LadyIronChef, he is a 31-year-old Singaporean online personality and food writer. He launched his food and travel blog, Ladyironchef, back in 2007. He became famous by taking advantage of SEO. This means, right from time, he knew just the exact way to optimize his blog for SEO, consequently securing the peak slots in SERPS. The influencer in Singapore is one of the nation's most hardworking bloggers. Check his Instagram page for mouth-watering, and appetite-whetting photos and videos of foods.
Instagram: https://www.instagram.com/ladyironchef
Followers: 613k
Facebook: Facebook.com/ladyironchef (He has over 430 thousand followers)
website: www.ladyironchef.com/
---
4 Christabel Chua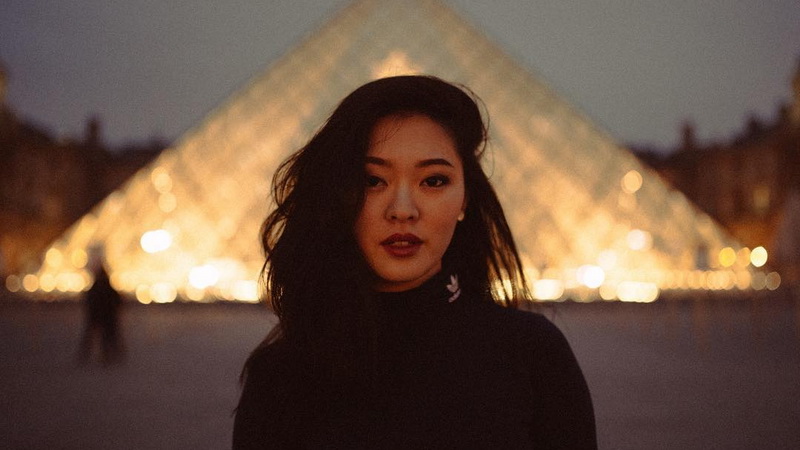 A very active Instagrammer and Blogger, the fondly called Bellywellyjelly is someone Singapore people, and others worldwide love. She was Singapore Social Media Award Nominee for Breakout Star of 2015. The 27-year-old regularly posts interesting articles which span across a variety of topics; travel, health, beauty, etc. She even became a beauty host of TheSmartLocaltv. Not to mention, she won Best Skin and Miss Photogenic at Miss Universe, Singapore in 2014.
Instagram: Instagram.com/bellywellyjelly
Followers: 233k
Facebook: facebook.com/bellywellyjelly
Website: Bellywellyjelly.com
---
5 Leslie Tay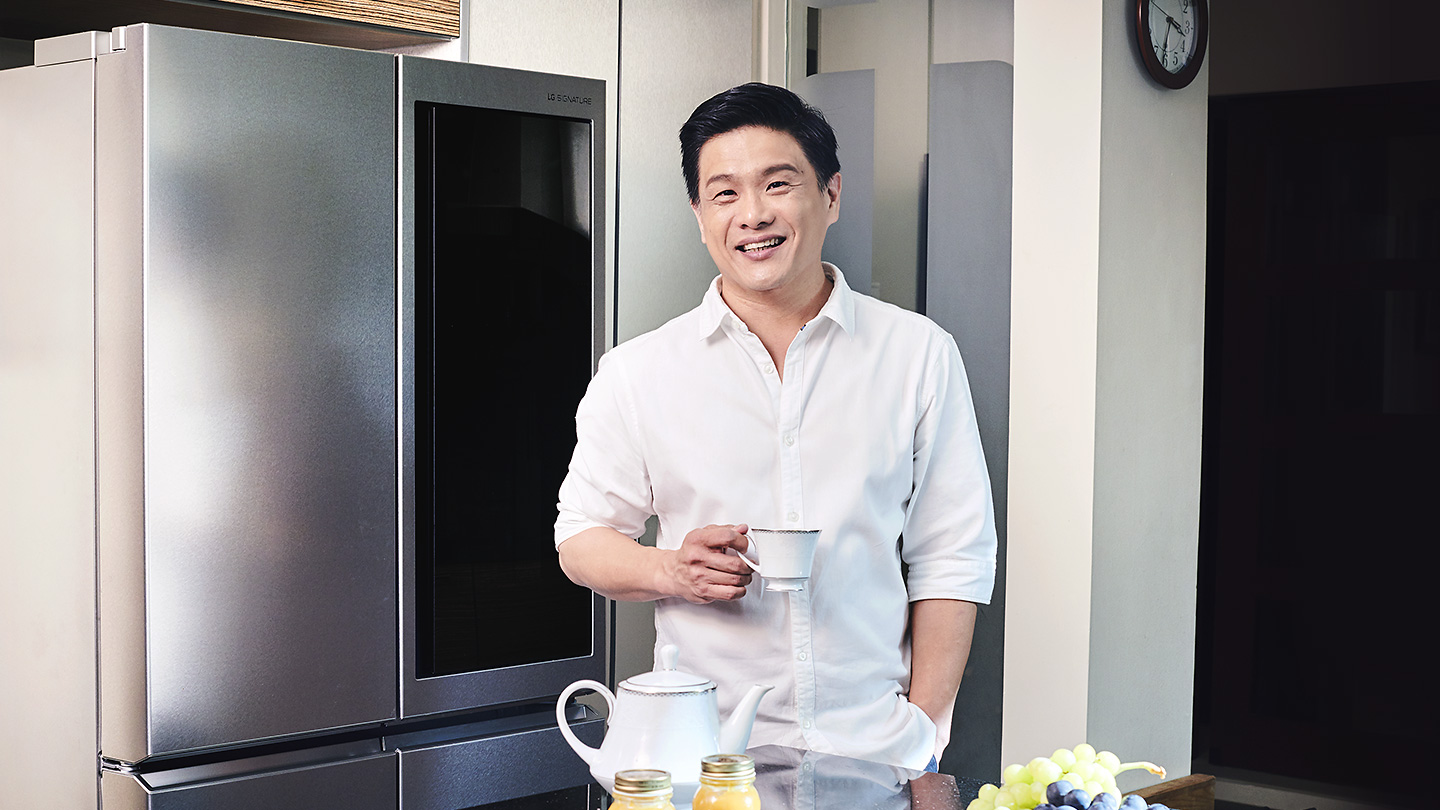 Dr Leslie is someone who is very talented. He is a general practitioner, blogger, photographer, and a major authority when it comes to food in Singapore. "ieat" is his famous moniker. Whenever he sees an inviting food in Singapore, he quickly likes it, shoots it, and posts it on his blog straightaway. You can imagine the excitement he generates in thousands of people. On his Instagram profile, he says: "Never waste your calories on yucky food!" Dr Leslie has featured in several shows and Television programmes. Back in 2013, he was the co-host in the "8 Day Eat" TV series together with Belinda Lee. The show garnered the attention of hundreds of thousands of viewers.
Instagram: https://www.instagram.com/ieatishootipost/
Followers: 109k
Facebook: https://web.facebook.com/ieatishootipost/
Website: https://ieatishootipost.sg
---
6 Benjamin Kheng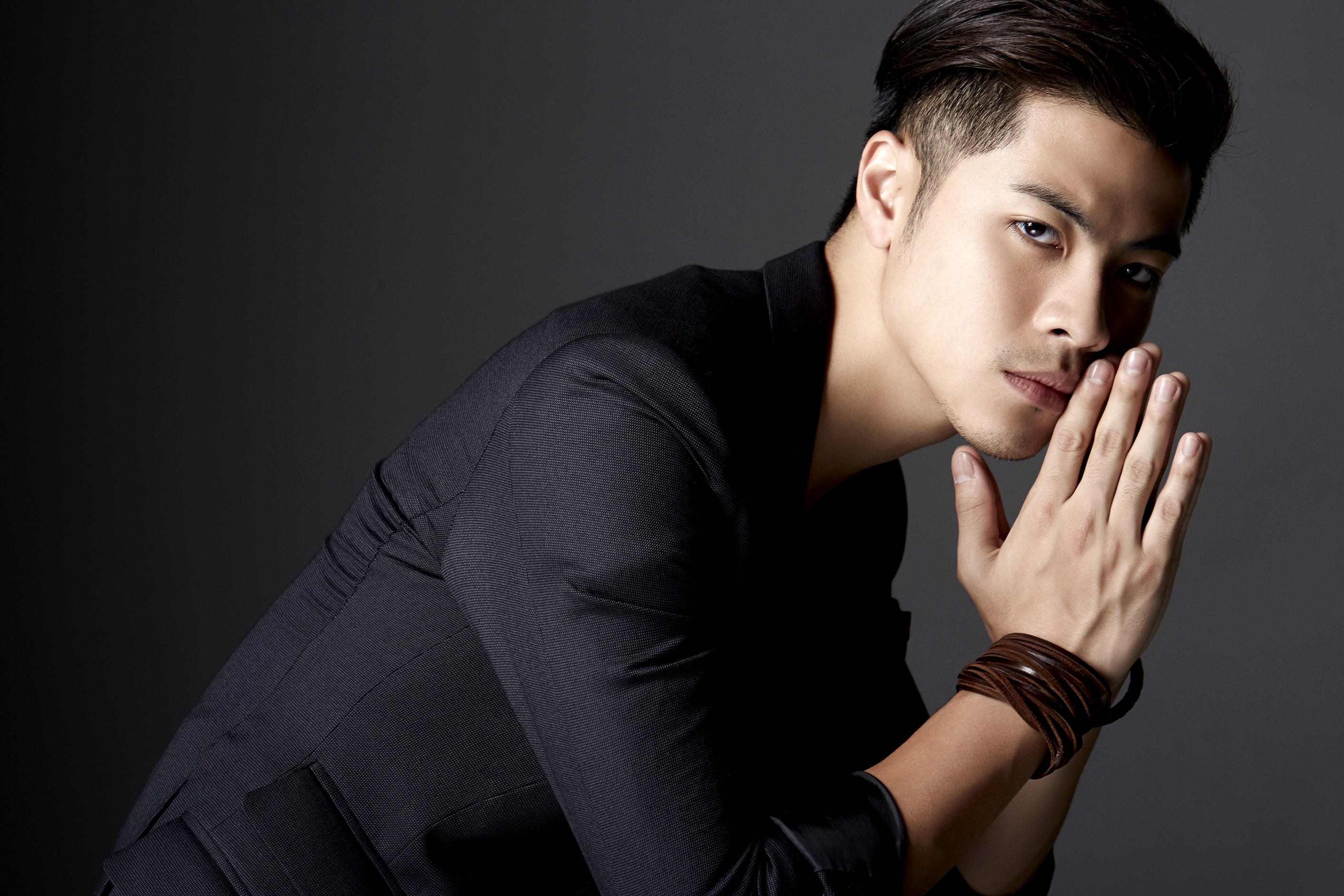 Born in August 15, 1990. He is a Singaporean actor and singer. He is one of the members of the Singaporean band, The Sam Willows, where he is not just the keyboardist and rhythm guitarist, but also a vocalist. He has a diploma in Arts and theatre management from Republic Polytechnic. He is a fan favorite, especially among school girls largely because of his charming smile and captivating photos. Of course, this attracts thousands of likes within a few minutes of uploading a picture. You can now understand why any brand would want him among influencers in Singapore. You will find him very active on almost all social media platforms. Already verified on Instagram, check his details below:
Instagram: https://www.instagram.com/benjaminkheng/
Followers: 186k
Facebook: https://web.facebook.com/benjaminkheng/
Twitter: https://twitter.com/benjaminkheng
Website: https://www.youtube.com/user/thesamwillows
---
7 Daniel Ang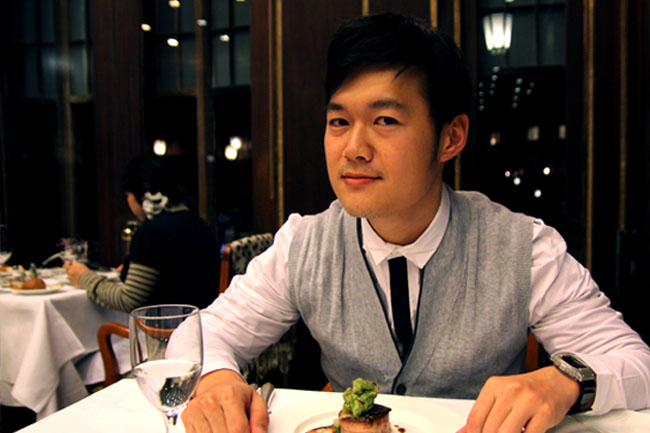 In a top blog interview series, Daniel ang explained the course of his blogging journey since 2008, how the inspiration just happened, and how he did not even expect it to evolve into a full blown online publication. Also, his radio program, Daniel's Food Diary has been a huge success over the years. He has hosted a travelogue "Youth Quest", which won the Asian TV awards. Apart from blogging about food, Daniel ang is a corporate trainer and lecturer, who teaches Mass communications at the Republic Polytechnic and Ngee Ann. All his students both online, and offline, love him because of his transparency. Instagram is not left out in the picture, as Daniel also boasts 220 thousand followers who enjoy his food videos. Finally, he has also been on many judge panels, including the highly esteemed and respected Singapore Blog Award, and also the Epicurean Star Award.
Instagram: https://www.instagram.com/danielfooddiary
Facebook: https://web.facebook.com/DanielFoodDiary/
Twitter: https://twitter.com/danielfooddiary
Website: danielfooddiary.com
---
8 Carrie Wong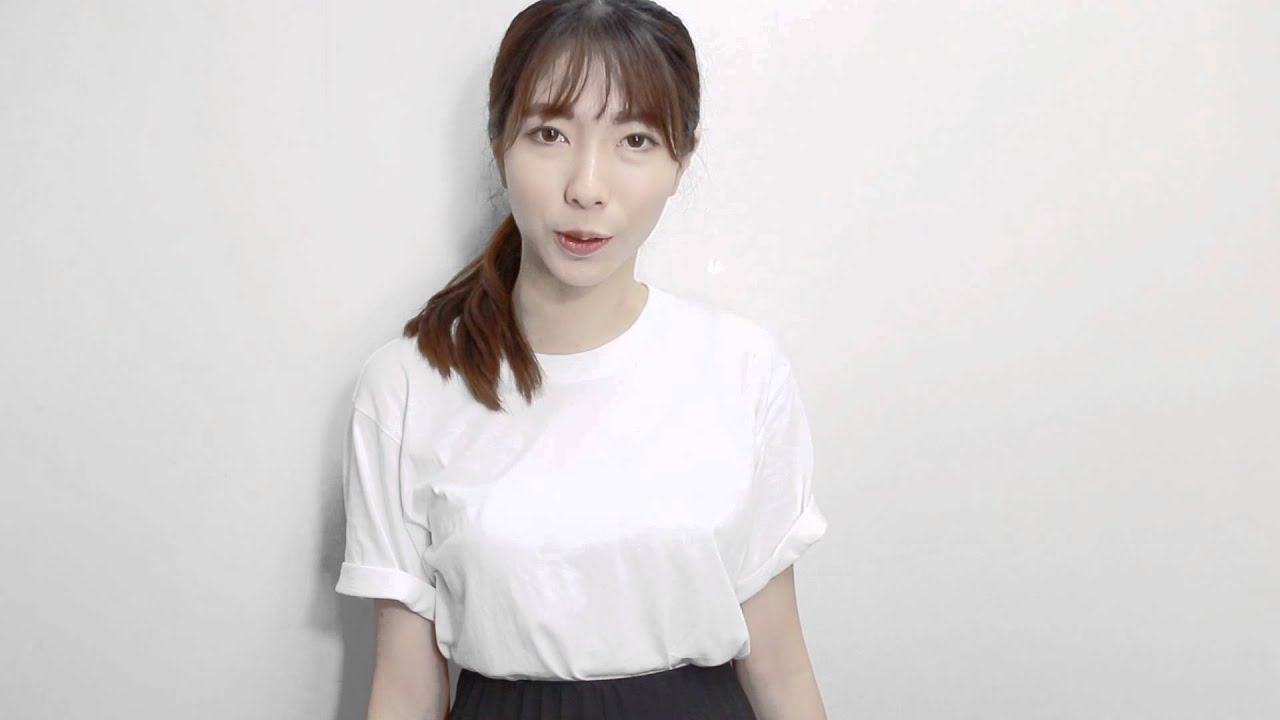 Carrie Wong Si Tian is an established Singaporean actress and content developer. She is contracted under MediaCorp where she was discovered in its reality television competition, Hey Gorgeous. Standing at 1.75m in height, the 25 year old beauty is a sight to behold. She had her education at Evergreen Secondary School, and attended the Nanyang Polytechnic. She has been in the Top 10 most popular female artistes for 4 years at the Star Awards ceremony, while also being nominated for Best Supporting Actress, BottomSlim Sexiest Legs Award, Best Newcomer, and Best actress over the course of her exciting career. On Instagram, she posts about fashion, fitness, and wellness in a very creative way. At such a young age, she is already among the top influencers in Singapore.
Instagram: https://www.instagram.com/carriewst/
Followers: 261k
Facebook: https://www.facebook.com/carriewst/
Twitter: https://twitter.com/carriewst/
---
9 JianHao Tan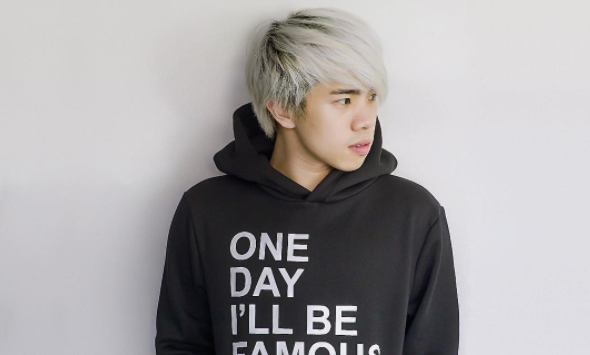 Tan was born in Singapore on June 14, 1993. He studied at the United Nations International School of Hanoi, served in the military, before dropping out to follow his dream. Now, he is a top-rated YouTuber, celebrity, actor, and on air personality in the world. He is a very popular influencer in Singapore. All his videos are an interesting mix of educative and fun content. He is someone who can relate on a one-on-one basis with students, through storytelling. Over 21 million subscribers on YouTube is not an easy feat. This has brought about collaborations with top dogs in the industry. He is closely associated with RidhwanAzman, who is his very good friend. The scientist owns a social media advertising company that also focuses on video production. He is the CEO at TitanDigitalMedia.
Instagram: https://www.instagram.com/thejianhaotan/
Followers: 412k
Twitter: https://www.twitter.com/thejianhaotan/
Youtube: https://www.youtube.com/user/teenageguruz
---
10 Bryan Choo, The Smart Local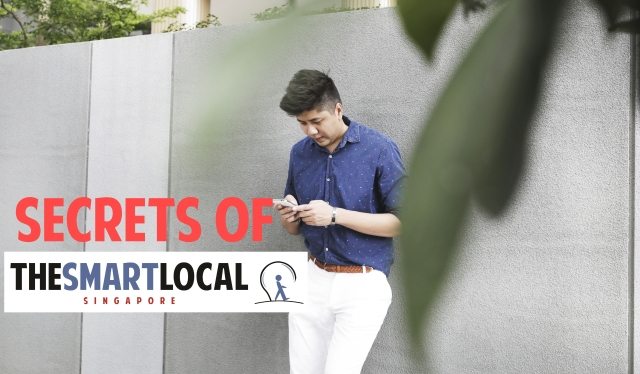 This is a media/News company that has evolved to be one of the most coveted publishing companies in Singapore. Founded by Bryan Choo, It started as a personal travel blog, but transformed within 3 years. As a media/news company, it blogs and also acts as a magazine. With this, you expect its personnel to comprise competent journalists, professional photographers, and video producers, all working in harmony to bring the nation to limelight. Choo ventured into web development as an IT student. Talking about its website, the hits it receives are in the range of millions. SmartTv has proven itself over time to be able utilize an efficient style of writing, such that whoever comes across them, becomes fully immersed in message being passed across. Choo says his success is due to the experience he gathered from his past endeavours
Instagram: https://www.instagram.com/thesmartlocalsg/?hl=en
Followers: 99.7k
Twitter: https://twitter.com/thesmartlocal
Facebook: https://web.facebook.com/TheSmartLocal/
Youtube: https://www.youtube.com/user/TheSmartLocal
Website: https://thesmartlocal.com
---
11 Hannah Chia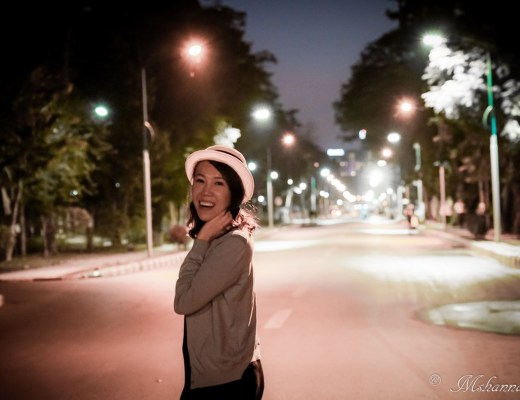 Her Instagram page, which will leave you salivating, says it all. Hannah has made a name for herself as a top influential food blogger in Singapore. She is a vegan. Not just a food blogger, she is also a photographer, recipe developer, pianist, grad student, writer, and runner. The creative 23 year old is pretty much vast in many areas. She shares this passion with her massive followers across all social media platforms. Also, she has lived in many cities, so she has a wealth of experience of travel and photography in her repertoire. At the moment, she is chasing a Masters' degree in piano performance at Rice University. Apart from music, she also loves writing, and is a freelancer for the popular Houstonia Magazine. Prioritizing health and wellness, she is a passionate runner and cyclist, going as far as marathons. Having once berated vegans, she became transformed after she read the book named Eating Animals. She has been kind enough to recommend some videos on YouTube, documentaries on Netflix, and books by her favourite authors. Finally, she is in collaboration with many top beauty companies in the country including: Skin Ceuticals, Kose Sekkisui, Sofina, Ioma Ma Crème, etc.
Instagram: https://www. Instagram.com/Hannah__chia/
Followers: 65.1k
Website: https://hannahchia.com /  https://mshannahchia.com
Niche: food
---
12 Mr Brown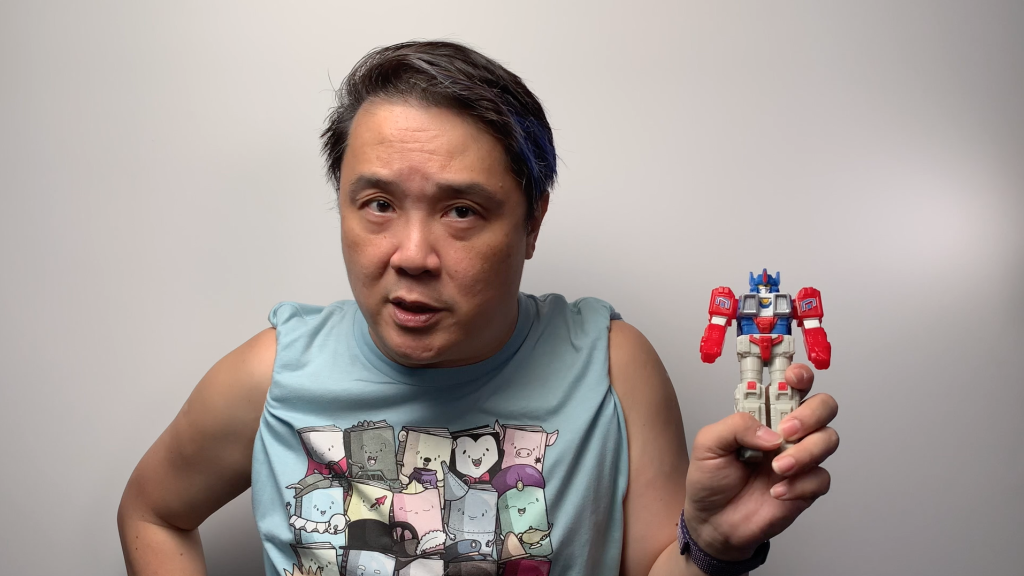 Meet the self-acclaimed, and fondly called Blog father of Singapore. Also a satirist, writer, photographer, podcaster, and traveller. He has a knack for gadgets, bicycles, and cameras. Born as Lee Kin Mun, he is most famous for broadcasting social and political comments despite the restrictive and limited settings of the Singapore media. His podcasts get over 20,000 downloads daily. In the year 2007, he was the sole Singaporean in the Top 20 Asian Progressives in World Business Magazine list. He created his own the mrbrown show in 2005, which features people from different places in Singapore. Also produced by the Blog father is the WTF! Show (Hilariously, it means "Wow, that's Fierce). This show is a vodcast that cuts across videos games, gadgets, and his other interests that we have talked about earlier. Mr. Brown has written a series titled Singapore National Education. In 2013, he played the role of Lieutenant S T Choong in the movie Ah Boys to Men 2. He has certainly earned his position as one of the most influential bloggers in Singapore.
Facebook: https://web.facebook.com/mrbrown?_rdc+1&_rdr
Instagram: https://www.instagram.com/mr_brown/
Followers: 25.1k
Youtube: https://www.youtube.com/user/mistabrown
Website:
---
13 Naomi Neo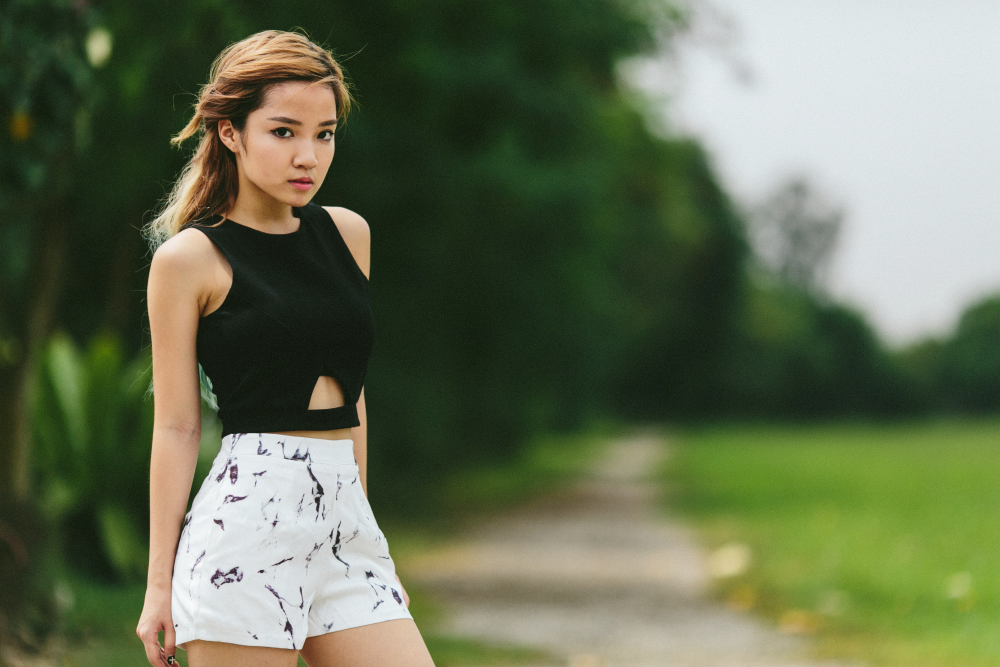 Naomi was born on January 25, 1996 in Singapore. The rest is a journey to greatness. The young lady is a leading influencer on social media. She first became noticed because of her blog. She proceeded to creating content on YouTube, where she has now amassed about 400 thousand subscribers. She got married in March 2018, and already has a son, which she proudly shares his photos and videos on her Instagram page. Really, she is just about the fun. She shares this positive attitude towards life with about half a million followers on Instagram alone.
Instagram: https://www.instagram.com/naomineo
Followers: 495k
Twitter: https://twitter.com/naomineo
Facebook: https://www.facebook.com/naomineo
Youtube: https://www.youtube.com/channel/UCPg43ka6hrodDjMtySF3FnQ
---
14 Roshni Mahtani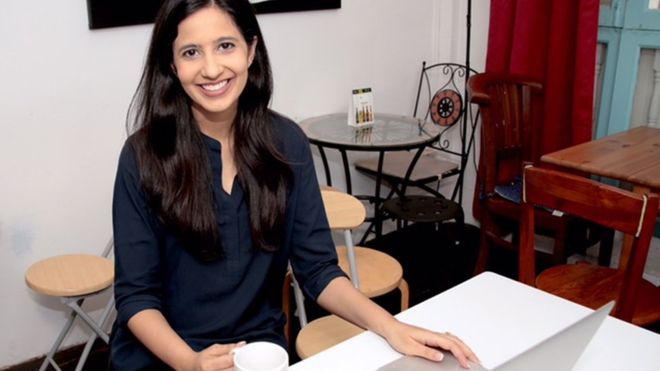 Roshni is a Singaporean entrepreneur with Indian descent. She is the perfect case in point to all mothers out there, showing that motherhood does not stop you from achieving all that you have always wanted to do. She founded the Tickled Media Company, a company that is engrossed in the Asian Mother Market. She is a strong advocate of rights of children in India. She says her family has been the backbone of her success. She says they are able to see her passion and determination in what she does. At the age of 35, she is still making waves as a top influencer in Singapore.
---
15 Roseanne Tang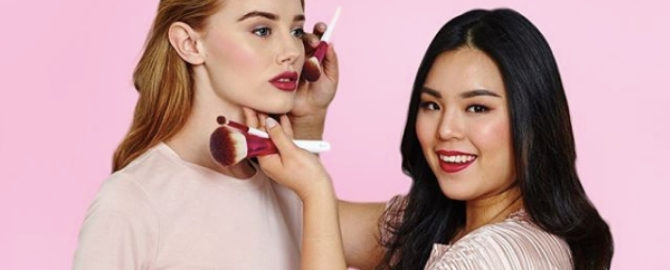 Roseanne is an expert makeup artist and educator. She is a product of the London School of Beauty and Makeup. She gives make up classes at bloom by Roseanne. She is the founder of a company called bloom kit cosmetics, which makes high-quality makeup brushes. You expect a number of aspiring models and makeup artists to look up to her. Her blog serves to offer guidelines and tutorials to hundreds of her followers. Her efforts and talents have paid off because she has now had the opportunity to work with very big brands all over Singapore, including Designare, Cleo and Urban, Her World, The Straits Times, etc.
Instagram: https://www.instagram.com/roseannetangrs
Followers: 14.4k
Twitter: https://twitter.com/rosesannetangrs
Website: https://roseannetangrs.com/
---
16 Sophie Willocq
Sophie Estelle Willocq is a 28 year old influential blogger in Singapore. She started out in the blogging world the young age of 15. In that same year, she was already the youngest winner ever of the New Paper New Face competition. A record she still holds till now. Her father is of French descent, while her mother is a Singaporean Chinese. She is widely travelled, having lived in China, Egypt, and France. She currently lives in Singapore. With her almost 14 years of blogging experience, she is firmly established as top influencer in Singapore. She has worked with the brand, Canon, as well as appearing in a couple of magazines like Seventeen and Cleo. Sophie has not only been blogging. She was a rhythmic gymnast and modern dancer for more than 10 years. She graduated with a degree, B.Soc.sci (Honours) and majored in sociology from the National University of Singapore in the year 2013. You will find her on the following platforms:
Instagram: www.instagram.com/sophiewillocw
Followers: 85.4k
Twitter: www.twitter.com/sophiewillocq
Facebook: www.facebook.com/sophiewillocq
Dayre: www.dayre.me/sophiewillocq
YouTube: www.youtube.com/sophiewillocq
---
17 Roanna T.
This lady eats make up for a living. She owns the blog, Parade of Love, which she blogs for. She is the perfect example of someone who loves what she does to the core. This obsessive nature has given her the cutting edge in the fashion and beauty industry. Thus, she has succeeded in creating her own forte, blogging only on beauty products. She is also an enthusiastic teacher, so she often release tutorials and reviews for upcoming beauticians. Just like many other influencers in Singapore, starting out, she had no idea of how great her venture would eventually turn out to be. She has amassed a large number of followers on social media, while growing constantly. Check her posts on the following:
Instagram: https://www.instagram.com/paradeoflove/
Followers: 19k
Website: paradeoflove.com
Niche: Lifestyle and beauty
---
18 Cheryl Chio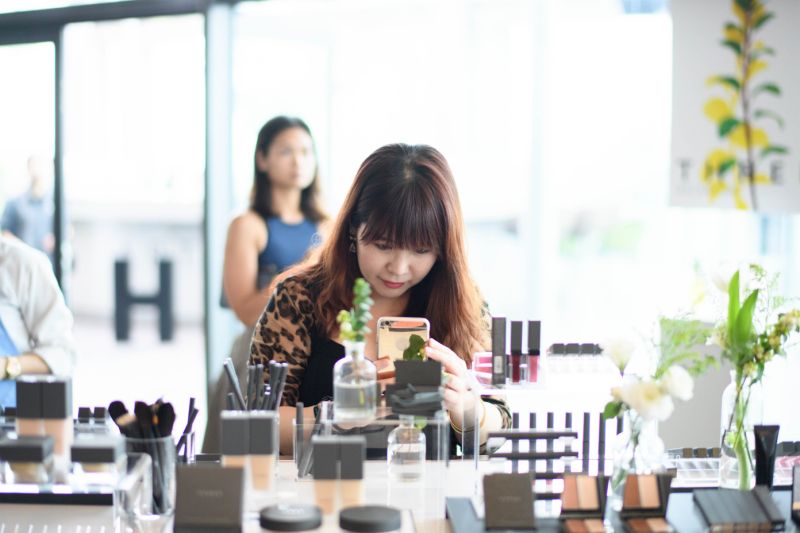 Cheryl is an editor, Ex-journalist, multi award winning beauty blogger. Sounds like a lot right? That is because the young beauty is a phenomenon. The lifestyle blogger has rapidly growing number of followers on Instagram. She is the engine of Beautiful buns, a well-known beauty blog in the country. The blog is fully immersed in giving out tips and tutorials on the best ways to care for your skin. Dalja, as you can also call her, is fluent in many languages, which include English, Korean, and Chinese. She was the Beauty category winner for the maiden HerWorldPlus Social Media Awards back in 2016. Consequently, she has been amongst the panel of judges for the following editions of the award, and also on Cosmopolitan's Grand Prix beauty awards in 2015. Her failure to find a quality review of a beauty product, proved to be vital in the birth of her blog. At that time, she was working for a Singaporean magazine as a writer and editor. She is now settled on everything beauty.
Instagram: https://www.instagram.com/beautifulbuns_sg/
Followers: 32.4k
Website: https://beautifulbuns.wordpress.com
Niche: Food
---
19 Daniel Boey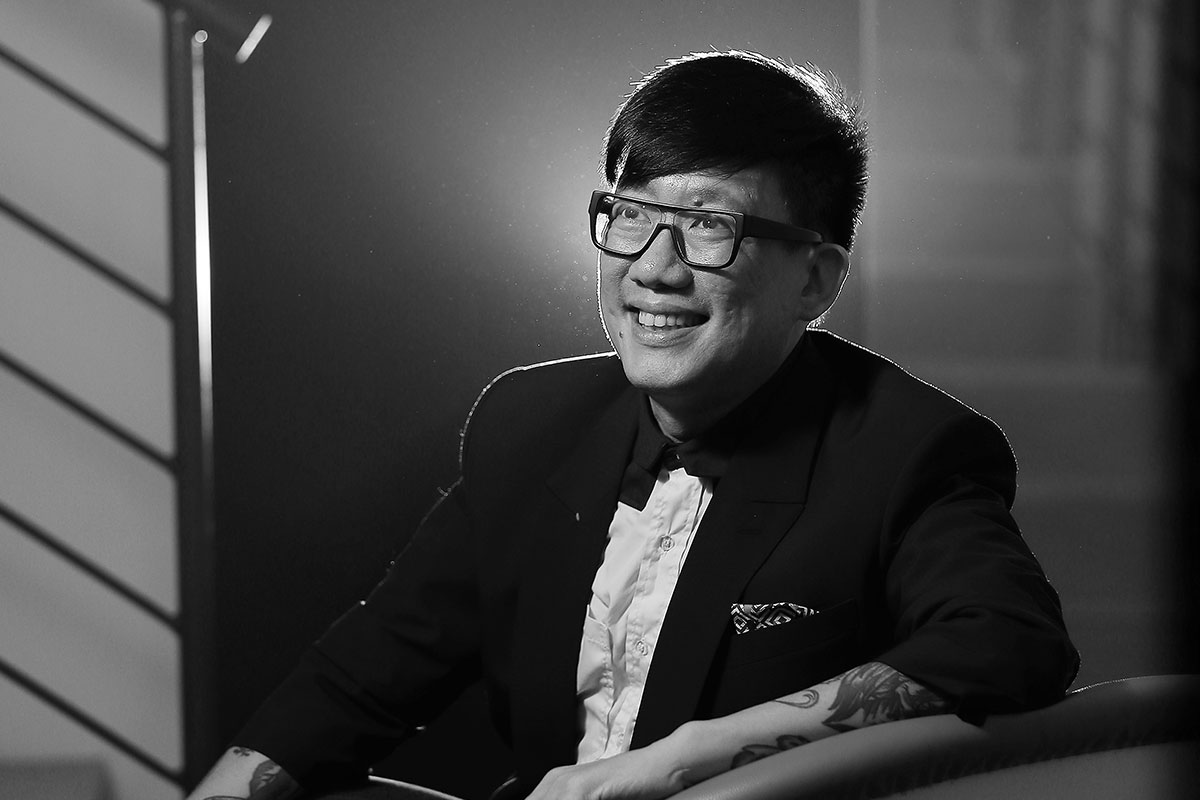 Daniel is a fashion consultant, producer, and judge on reality TV shows. Ironically, he is known as the "godfather of Singapore fashion" even though he isn't a fashion designer. It would definitely impress you to know that he has worked with the big names: Vivienne Westwood, Louis Vuitton, and Christian Dior. As someone who is a fashion director, either he starts trends for everyone to follow, or he does not miss them at all. His special ability to be able to dress anyone in hundreds of spectacular ways has made him stand out as a top influencer in Singapore. Doggie daddy loves his dog, Leia and even has an Instagram page for the dog.
Instagram: https://www.instagram.com/danielboey
Followers: 10k
Twitter: https:www.twitter.com/danielboey
Website: https:www.danielboey.com
Niche: Fashion
---
20 Nicole Changmin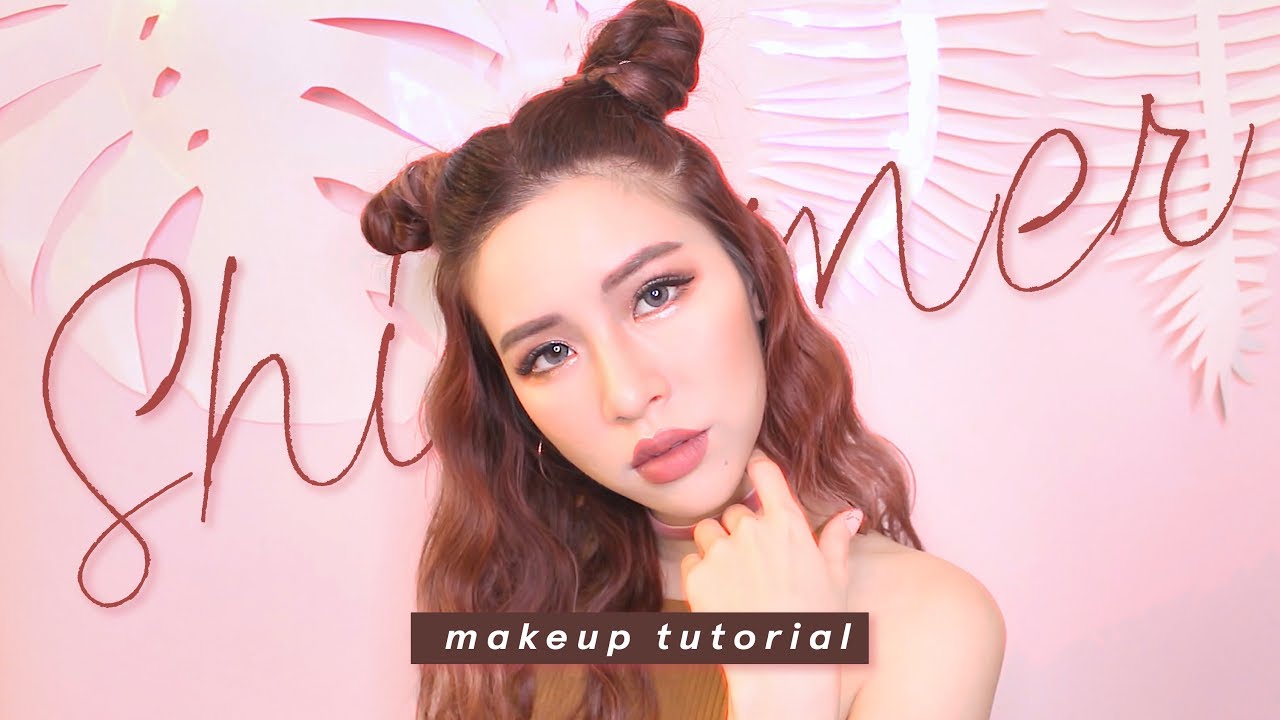 Nicole is a 27 year old influencer in Singapore. She started making videos because she did not have any sisters to play with. She has shown steady growth from just making YouTube videos to blogging, and sometimes modelling. She studies at NTU ADM, majoring in Visual communications. Her Instagram account and personal blog complement each other to further pass her message across to the public. She receives views in the order of tens of thousands on her blog on a monthly basis. Consolidating her presence on YouTube, she is your talisman if you want an improvement in fashion and beauty. She loves dogs and also helps with boyfriend woes.
Instagram: https://www.instagram.com/nicolechangmin
Followers: 47.2k
Facebook: https://www.facebook.com/nicolechangmin
Twitter: https://www.twitter.com/nicolechangmin
Website: https://nicolechangmin.blogspot.com/
Niche: Fashion
---
21 Mongchin Yeoh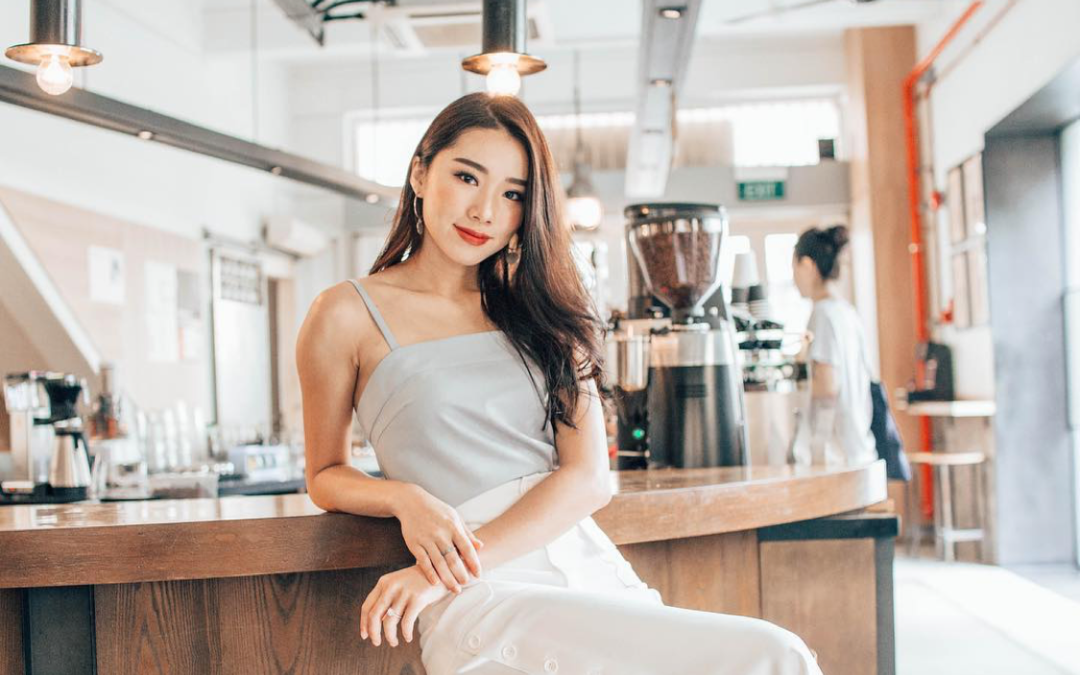 She is known on YouTube and her blog, as Mongabong. Mongabong has a YouTube channel that includes tutorials on makeup, fashion, tags, unboxings, and other related areas. She has deservedly earned over 60,000 subscribers as a result of this. She created her blog back in 2013, and has gone on to become a brand ambassador for several beauty companies. The charming beauty puts a good amount of effort into producing the quality of picture that is second to none. When you see her pictures, you become hooked on, with no other choice than to keep following her for daily dose of awesomeness. She loves her home Singapore, and is every bit proud of the nation. Did you know she is also friends with fellow influencer in Singapore, Xiaxue?
Instagram: https://www.instagram.com/mongabong/
Followers: 190k
Twitter: https://www.twitter.com/mongabong/
Website: www.mongabong.com
Niche: fashion
---
22 Seth Lui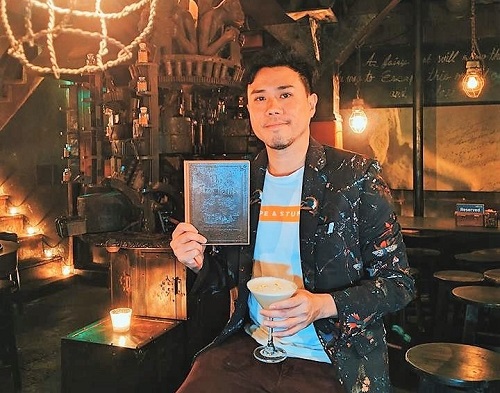 Seth has built a team of hungry foodies, which features delicious foods in Singapore and all over Asia. His blog, Sethlui.com, is a food, travel, and nightlife blog which accumulates close to a million views every month. This leaves it as one of the most successful blogs in the country. He is not just the Chief food writer, he also carries out online classes with the aim to fully utilize the influence of social media and on ways to market effectively for entrepreneurs. He is also a nightlife writer.
Instagram: https://www.instagram.com/sethluicious
Followers: 79k
---
23 Vinod Nair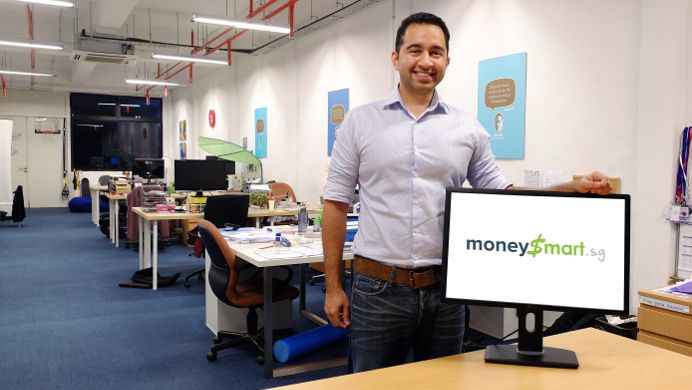 His story will definitely inspire you. He is the founder of MoneySmart.sg, a financial blog whose goal is to empower as many people as possible to make smart financial decisions. They do this by simplifying what appears to be the most difficult technicalities of finance. If you are digitally shrewd, you must have heard of the household name, MoneySmart. MoneySmart has blossomed in the financial niche since 2009. At the start of the journey, the company had challenges with products because there was no market. The company also had issues with the monetization of products. It's all in the past now, as the company has moved from success to success. Vinod has become a popular influencer in Singapore and he strongly believes in hard work, discipline, and staying focused.
Instagram: https://www.instagram.com/moneysmartsg
Followers: 3.9k
---
24 Timothy Ho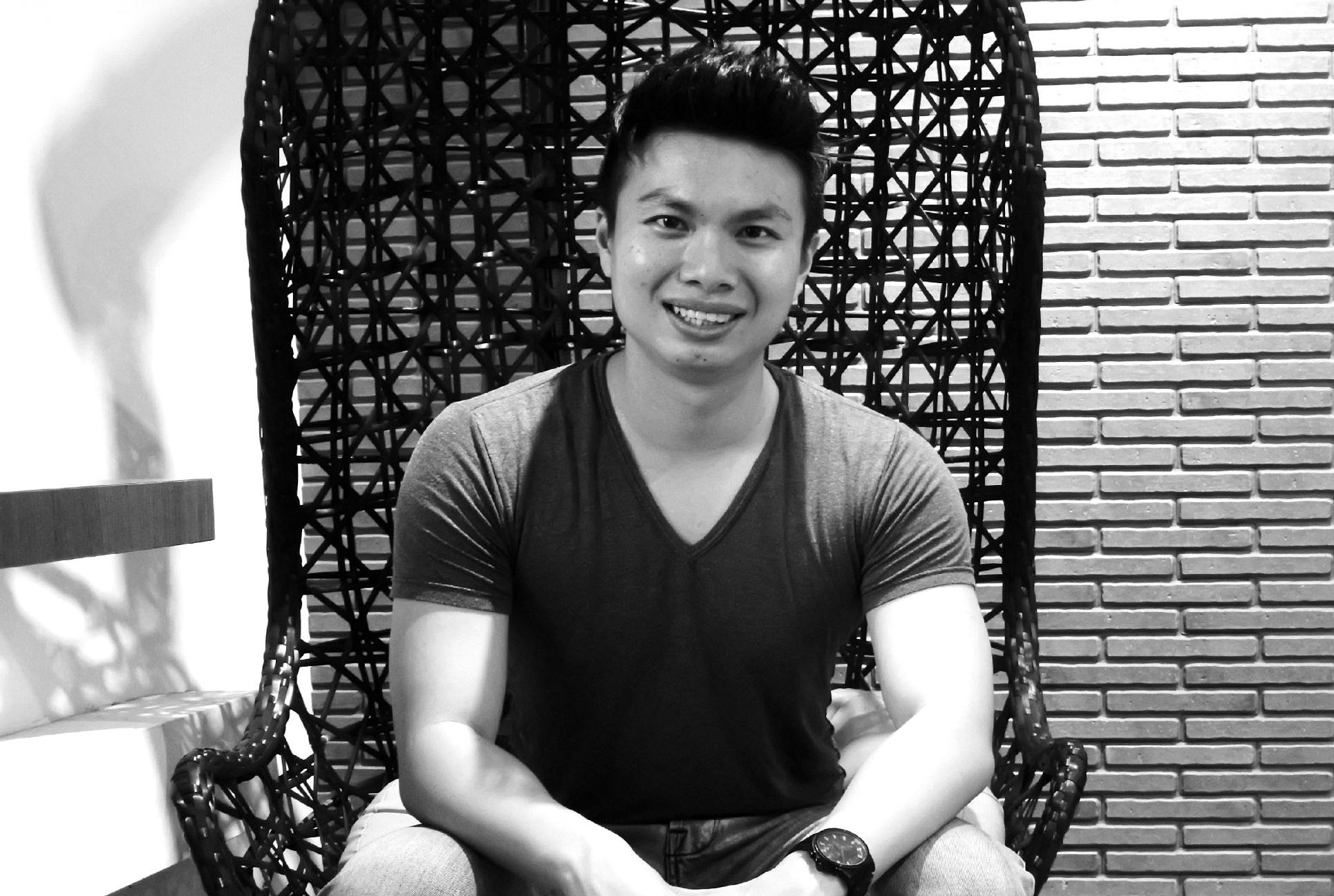 Timothy is an entrepreneur. A media owner, writer, and Co-founder and managing director of DollarsandSense.sg. This site also has the burden of helping people to make better financial and life-changing decisions. Many Singaporeans are grateful to him, for how he has assisted in transforming their lives. He has poured his heart out, into DollarsandSense, and it has reaped benefits. Now, he is also an ardent follower of FinTech space in the country. He has the habit of bouncing off and exchanging ideas through intelligent conversations. He is not afraid of trying out new things or methods to improve the financial position of his fellow people. He has become a top influencer in Singapore through this.
---
25 Kate Purk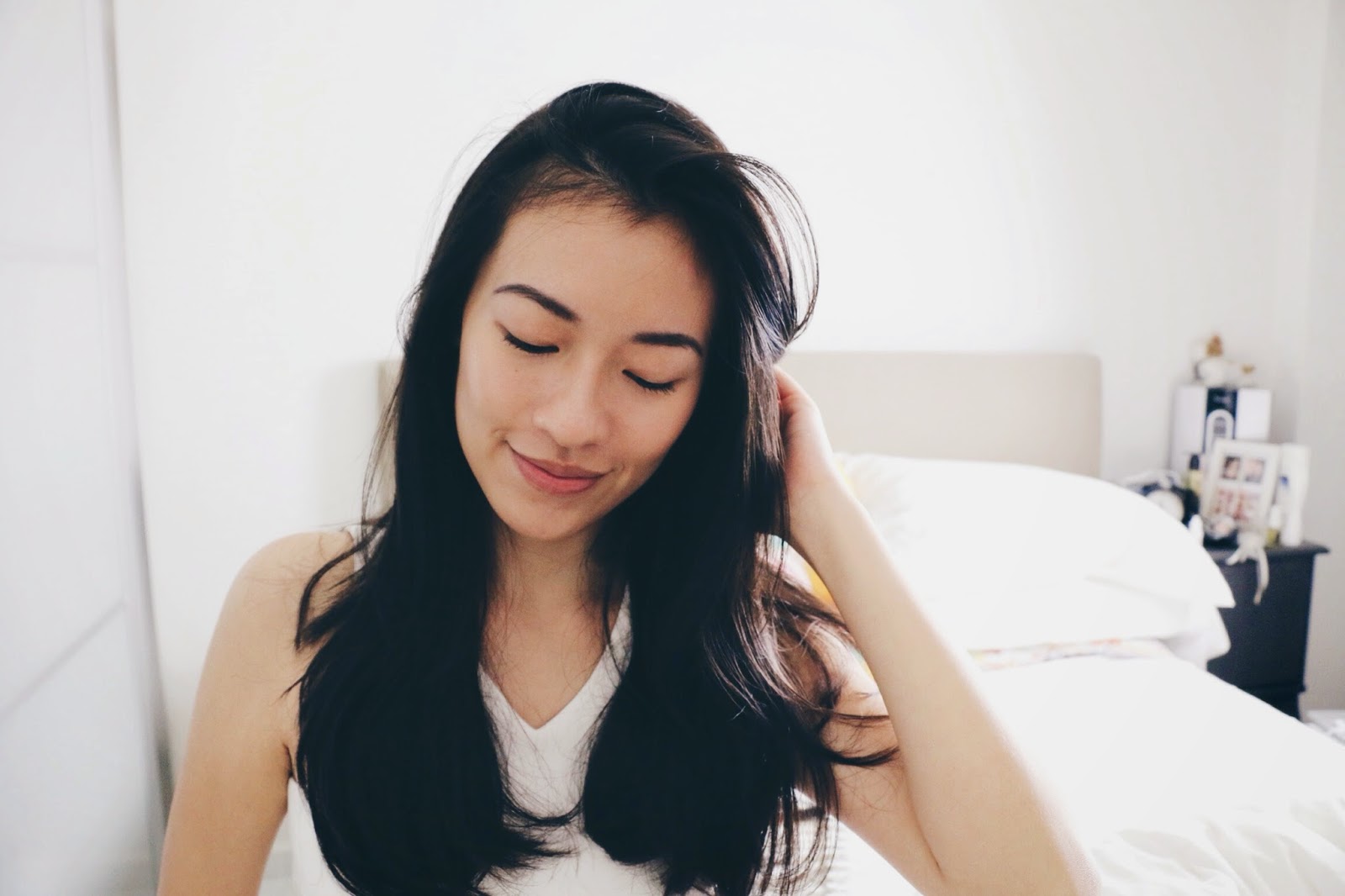 Katie Purk Yong is a blogger who was nominated among the top 15 break out influencers in Asia. She mainly blogs about her muse, while complementing her blog with stunning pictures on Instagram, where she has rapidly accumulated a vast number of followers. She promotes hair grooming practices on her blog and has worked with a number of brands as well. She lives in Singapore and is on course to be one of the greatest influencers that the country has had.
Facebook: https://www.facebook.com/katepurk/
Instagram: https://www.instagram.com/katepurk/
Followers: 52.8k
---
The above list of top influencers in Singapore comes in no particular order. They all excel in their niche and are chosen for any business or brand with interest in that particular area.
---
Why do you need to partner with a influencers in Singapore?
Every business or brand that plans to be successful at the world stage, needs the voice of an influencer. For example, just imagine how many people would buy a bottle of coke, just because they saw Warren Buffet holding one. These are some of the reasons you need influencers in Singapore:
To cover a large market: Influencers are far more superior to the traditional advertisement schemes, which are not effective. You need an influencer in Singapore to reach out to most of the country, and no other form of marketing can give you that. Many of these influencers have a large number of followers on Instagram, which is the future of social media. Instagram is the most popular social media in Singapore, after Facebook.
Technological advancement: Singapore is a technologically advancing country, so the use of the internet is paramount in the country. The use of internet has shown to be growing at an alarming rate daily. Why not contact the kings and queens of the internet, who are already familiar with the mode of operation. This is another strong reason why you need influencers in Singapore.
Population type: About half of the populace in the country are youths. This means they use the internet by default, far more than other age groups. The word of an influencer will definitely be going a long way in molding the perspective of youth about a business or brand.
One-on-one relationship: People have the opportunity to communicate with a brand through an influencer. This ultimately builds trust and connection, which are key to the success of a business. Also, since most of the influencers are young, it is easier to relate with the majority of the younger population. If an influencer recommends something for you to use, it is easier to adopt it than when you just randomly see it on billboards or posters.
The statistics do not lie: It is said that about 63% of connected Instagram users are in Singapore, more than that rely on the use of social networks for buying and selling of products or services. Also, research has shown that Singapore has the highest smartphone penetration in the Pacific region. Number of smartphones means more access to the populace.
Singaporeans hate risk: Personal or collective experiences may precipitate this aversion to risks. This is where an influencer comes in. Through their use of a service or product, they reassure the general public of safety, effectiveness, and quality of the brand. This, in turn, will serve to generate an optimistic atmosphere, which will increase the return on investment of the brand.
How influencers help your brand?
Brand endorsement: Expect the general public to be skeptical, especially for a product that has just been introduced to the market. Having a celebrity to not just amplify your message, but also echo the message will go a long way in determining the success of a marketing campaign. Influencers have helped brands to feed on the hype generated by their presence alone.
Save money: This may sound ironic. You might think influencers make a lot of money of brands, but in truth, it is a mutual relationship. The amount of money wasted on ineffective advertisements is bad for business marketing. It is best to employ the services of an influencer to increase the company's returns on investment and value of shares.
Effective competition: Whether you decide on influencing marketing or not, you can be sure that your competitor would use an influencer. Influencers in Singapore, help your brand to remain strong in a highly competitive market.
Generally, in order not to repeat the same thing, the above reasons on why you need an influencer in Singapore will serve to reflect on how they will help your brand both now, and in the future.
GETTING STARTED
It is very easy. If you need an influencer, you simply contact one. You can do this by:
Contacting the influencer directly
Contacting an influencer marketing agency
They two approaches above, both have their strengths and weaknesses. It is up to you to decide which is best for you. For example, if you are confused on the exact influencer to pick, an influencer marketing agency would help you with that. Alternatively, if you want an easy reach and maybe lower costs, you may opt for approaching the influencer directly.
This article serves to enlighten you and help you make an informed decision on influencers and influencer marketing.