So you are getting thousands of visitors on your website? That is great.
But are they buying your service or products? This is what you should be concerned with. Getting high traffic on your site is a splendid thing but if they don't buy, it means nothing. Your Return On Investment (ROI) will hurt tremendously.
In this post, we will show you 13 ways on how to convert visitors into customers. So if you want to earn more, keep reading.
1. Gain High-Quality Traffic
This is a basic but important method. Focus on gaining high quality traffic that converts, instead of the ones that don't.
Let's say, you are selling an eBook for the price of $2, gets 1 million users on your site per month, but only 100 customers buying this product. In this case, your conversion ratio is 0.01%, and that is low. Out of 1 million users, you only make $200. Such low ROI would not help your business succeed.
So invest in gaining high quality traffic and promote your website where your potential customers are.
2. Improve Page Speed
Gone are the time when users are willing to wait for a site to load. In today's world, time is of the essence. A past report from Google has showed that if a page loading time is longer than 3 seconds, 53% of the visitors will abandon the site.
Just this sole reason should be enough for you to make effort in improving page speed to avoid users leaving your website too soon.
3. Switch from HTTP to HTTPS
Hyper Text Transfer Protocol Secure (HTTPS) is the secure version of HTTP protocol. Since July 2018, Google's Chrome browser has been marking websites without HTTPS protocol as 'not secure'. So if you are still using the old HTTP protocol, users visiting your website on Chrome browser will see a warning page "your connection to this site is not secure" before entering. The warning also advise not to "enter any sensitive information on this site (for example, passwords or credits card), because it could be stolen by attackers".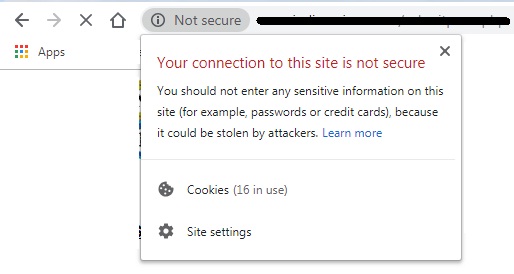 Do you think people would risk to purchase from your site and provide personal information (card and internet banking details) after seeing this warning?
At least I won't.
Reports have showed that at least 62.4% of the worldwide users use chrome as their primary browser to access the internet and thus it you can't ignore the importance in moving to HTTPS if you have yet to done so.
To switch to HTTPS, you simply need to buy an SSL certificate which provides a secure platform for users to shop online. This is available from hosting providers such as GoDaddy, HostGator, BlueHost or SSL service provider such as Comodo.
4. Offer Something for FREE
This is an old time technique that works 100 years ago and today. It never expires.
Offering something for free always grabs users' attention, and tempt them to try the product or service. This acts as a first step in converting them from a user to a customer.
Provide products to customers for their first use and if they find it useful, they are more likely to buy it the next time. If you are selling a service, provide a free trial and when they notice that your service is good, they will be more tempted to purchase an extension to continue usage.
5. Explain Your Products Well
If the product you are selling is new to the market, provide an extensive description to make users believe it is worth buying.
If the product you are selling is already a familiar face in the market, skip the extensive description and stick with short, straight to the point information. For example, if you sell LED bulbs, you don't need to teach users all about LED bulbs and it's users. Everyone already know so.
6. Show Real Benefits to Users
Explaining your product or service isn't enough, you need to show that what you are selling will benefit them. For example, no one buy things online 20 years ago. At that time, people have yet to know the real benefits of online shopping. However, as time past, people learn the advantages and today, online shopping is taking over street shopping.
7. Create a Product Demo Video
In 2018, a HubSpot survey showed that 54% of customers would like to see more video content from shopping brands. Demand of videos are growing everyday.
Take advantage of this demand by creating a product demo video. The demo will ease down the process of understanding your product/service for your online audience. Do not just hold your phone in a selfie mode and explain your product, invest in creating a professional video that is self-explanatory. If video shooting and editing is not your strength, hire a professional for the job.
8. Implement Call-to-Actions
Call-to-actions is a popular digital marketing tool used to motivate a visitor in performing a particular action on the site.
An example is HubSpot providing free eBook templates and executing their call-to-action tactic like this.

Image Courtesy: HubSpot
HubSpot has used to their advantage, a product image, a powerful title, benefits of the product they are selling and a big download button. All these induce users to click the "get template" button.
Like HubSpot, you can create a similar template and execute the same tactic for a desired action.
9. Show Trust Signals
Customers will choose over brands that are known and trustworthy than those with no proven record of success, no social media basis or previous clients' testimonials.
Hence, it is necessary for all business to prove that it's legitimate.
You can achieve by:
Showing Social Proof. Place social media buttons on your business website to let visitors know that you are active on online social platforms. If you have a small fan following, try utilizing social media marketing techniques.
Showcasing Case Studies. Show case studies to your website's audience to prove that you are a specialist in your industry. Include real reports and data to increase trust level.
Show Clients' Testimonials. Customers will want to read reviews before deciding whether or not to buy the product or service you are selling. So the more good reviews it has, the higher the chance for you to seal the deal. Ask your past customers to write a review and use them as testimonials.
Caution: Don't fool your audience with fake testimonials! It is not beneficial to your business in the long run.
Show Clients Logo. You can ask your previous or current clients for permission to place their brand name on your website, as prove that you have worked with many brands. Most businesses will be happy to help as it meant free exposure for their brand. We recommend placing the logos on your site's landing page, and use statistics such as "more than 100,000 subscribers", "100+ clients served", "1000+ projects done" etc. to create a strong impact on your visitors' mind.

Image Courtesy: Buffer
10. Include Live Chat Option
In general, if customers have questions regarding a product/service, they have 2 ways to ask:
By email, which may take several days for an answer;
Or by telephone number, which the lines the always busy.
This is where "live chat" can help. Through this option, customers can get their queries answered within minutes and you can directly deliver product/service information to your audience. Everyone benefits.
There are many live chat software available online such as Zendesk, Zoho, FreshCat and more. Compare the price and features and opt for the one that must suits your needs.
11. Create Email List & Send Newsletters
59% of B2B marketers has marked sending email newsletters their most promising way in converting users into customers.
This is an effective technique for some businesses depending on the industry.
To do so:
1. Create an Email List
An email list is the list of subscribers' emails, which you can build from scratch by gaining customers' email addresses through tactics such as call-to-action pop-ups.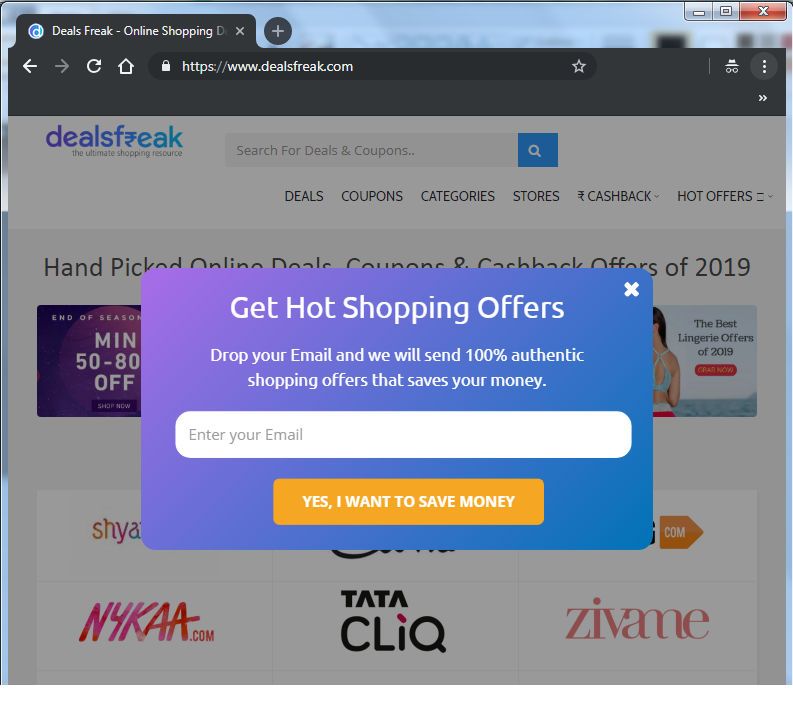 Image Courtesy: Deals Freak
Avoid buying an email list, create your own! Your own email list will convert way better than a purchased one.
2. Send Emails
There are services online, such as MailChimp and Sumo, that provide free newsletter templates for commercial use. Customize it to suit your own or hire a professional to do the job neatly.
Make sure to keep your content pitch attractive, descriptive and action provoking. If these 3 elements re not in the newsletter, it won't be very effective!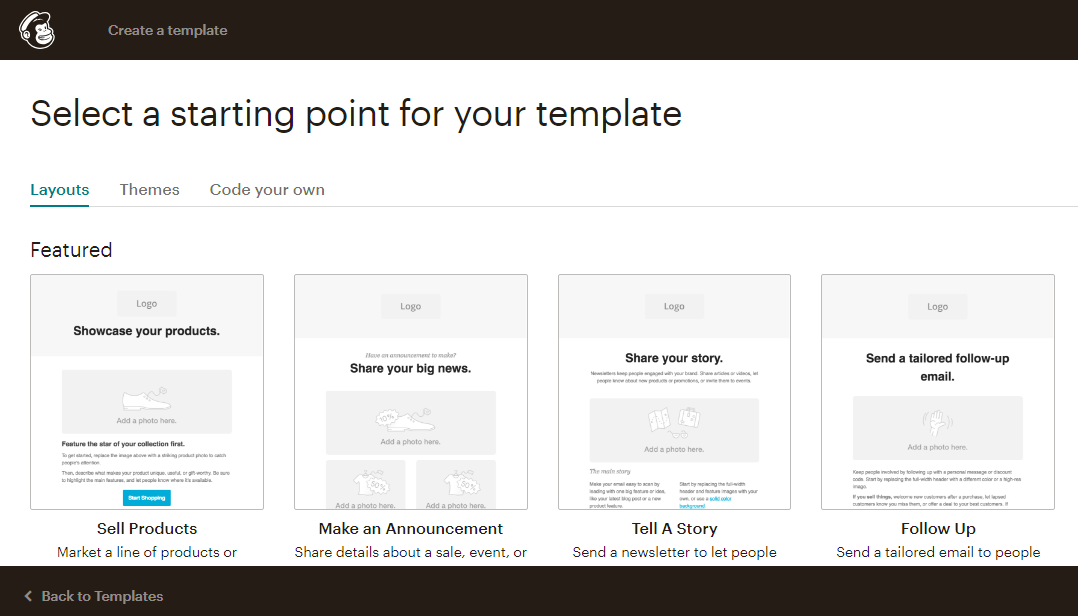 Image Courtesy: Mail Chimp
12. Show Scarcity on Product Page
This is a common technique to raise a sense of urgency in viewers' minds. An example is shown below.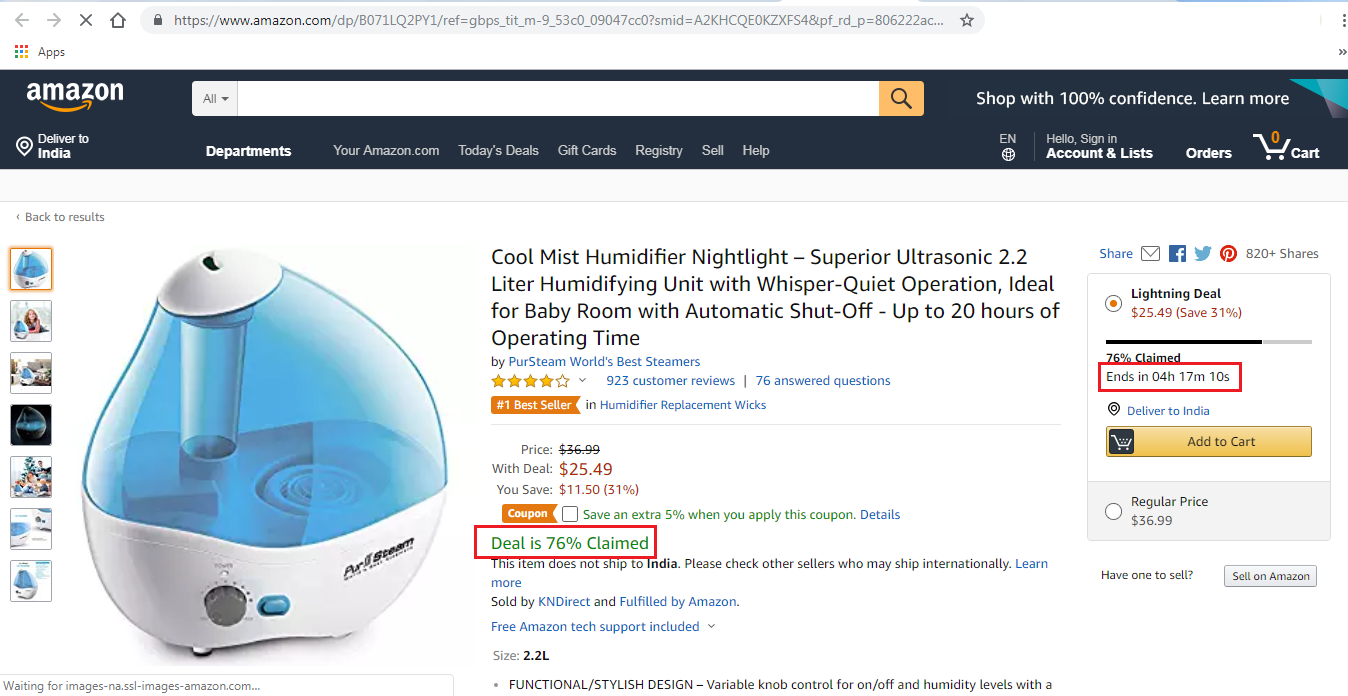 Image Courtesy: Amazon
As you can see, Amazon highlighted that the product deal is "76% claimed" and this deal will expire in around 4 hours. It gives viewers a limited amount of time to make a decision so if the price offered is reasonable or cheap, most will buy the product.
Alter the sentences used depending on the type of business you run. For example, if you are hosting a webinar, you can warn scarcity by saying "limited seats available". If you are selling products with digital discount coupons, you can highlight phases like "coupon expires in 2 hours" below the coupon. By doing so, you will see a definite rise in conversion ratio.
13. Exit Pop-ups
Many marketers make use of pop-ups to boost conversion rate. Below show a successful pop-up strategy by Sea World.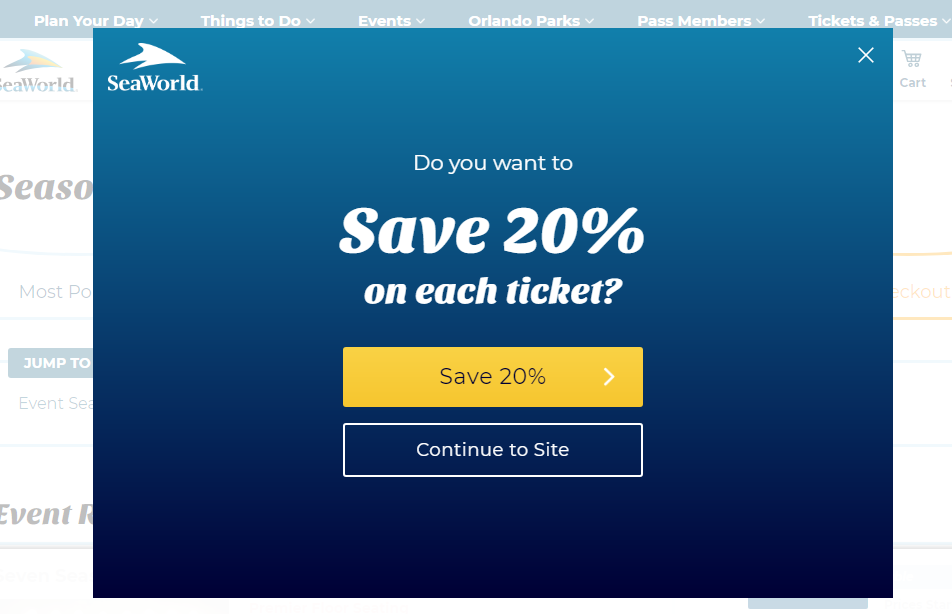 Image Courtesy: Sea World
Where to show your pop-up?
On product page. Show an exit intent pop-up with a coupon code to tempt viewers in buying the product.
On basket abandonment. Show a pop-up with last minute discount offers when users are proceeding to payment.
On blog page. Show an exit intent pop-up to gain user's email address. Add the address to your list of subscribers' emails which you can later use to send promotional offers.
Final Thoughts
Depending on the nature of your business, choose suitable ideas from above and customize for your own.
You can also consider applying A/B testing method to test which strategy is the most effective. Contact our SEO expert to help you check out your website conversion.